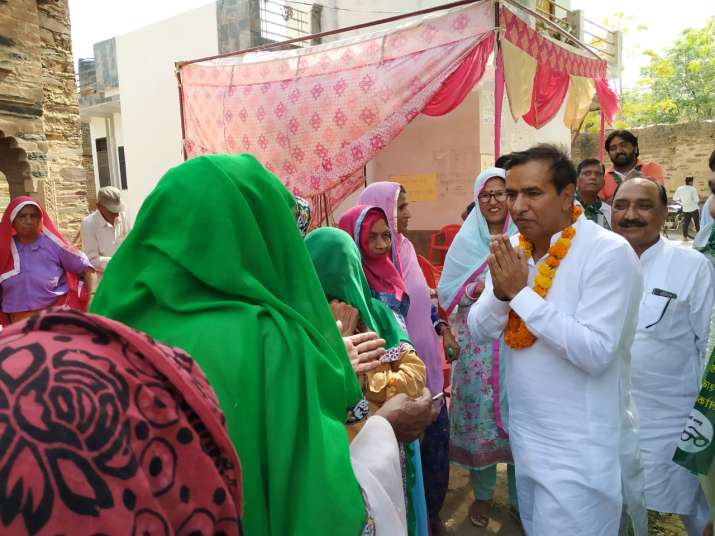 The Bharatiya Janata Party (BJP) should not come back to power for it has been using fear as a tool in a bid to win the ongoing Lok Sabha polls, says Indian National Lok Dal (INLD) candidate from Gurugram parliamentary constituency, Virender Rana.
In an exclusive interaction with India TV, Virender Rana explained why he thought neither the BJP nor the Congress party was a safe bet for the development of the country.
"They [the BJP and Congress] are better than us only when it comes to their propaganda machinery," Virender​ Rana said.
He added, "They cannot face us on ground issues; so they have given us names like 'Lathh Maar Party' and 'party of the villagers'."
Virender Rana further said, "I don't think BJP should come back to power. It uses fear as a tool to influence the masses. Haryana has burnt three times in past five years. The communal and religious political game that is being played in the entire country is sad.
"If I was in the BJP or was in control of things, I would start with the national capital. At times, it takes two hours to reach central Delhi from the airport. No country would want to invest in India under these circumstances."
Virender Rana is one of the richest candidates in the ongoing election -- with a net worth of around Rs 100 crore. He, however, does not own a motor vehicle.
"I am grounded. I know everyone in my village. And I want to work for them," he said.
Virender Rana also praised the INLD leadership, saying it has a vision.
"I can say this with full confidence that INLD is the only party that is focussed on development in Gurugram and rest of Haryana. INLD has built hospitals and colleges; unlike the BJP and Congress that stayed miles away from core issues of development," he told India TV.
Virender Rana added, "Every section of the society is struggling these days. From farmers to students, everyone has issues. I have seen the standard of living in Delhi-NCR fall with each passing day. There is a serious need to focus on water, pollution, employment and other basic issues and that is why I want to win and work for the people."
"If apt policies are not implemented, Gurugram will not remain a city suitable for living," he concluded.
ALSO READ | With assets worth Rs 347 crore, Jyotiraditya Scindia is the richest candidate in fray during Phase 6 polling