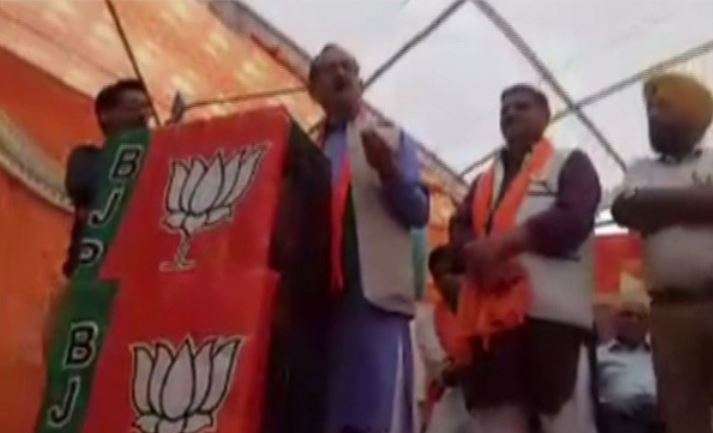 In yet another example of extremely unparliamentary language being used to regard political opponents, Himachal Pradesh BJP chief Satpal Singh Satti used the M-word for Congress president Rahul Gandhi.
"Rahul Gandhi is out on bail, his mother is out on bail, his brother-in-law is out on bail, and yet he calls the Prime Minister a 'chor' (thief). Modi ji is not even on bail, there is no case against him then who are you to call him (Modi) a chor like any judge? A Punjabi man asked me to convey this to you with a heavy heart, and that inspires me to tell you this. If this country's 'chowkidar' (watchman) is a 'chor', then you are a m********," said Satti at a rally in Solan. The rally was held on April 13.
The abusive word is considered to be an extreme disrespect to the person at the receiving end and to female members in his family.
The remark has angered the Congress. The party has demanded an apology from the BJP leader.
"The government has failed in the last five years and they are speaking like this. The public does not like this kind of language. It is very shameful the way comments are being made on leaders. Satti and the BJP must apologise," Himachal Pradesh Congress chief Naresh Chauhan told ANI.
Prime Minister Narendra Modi has often regarded himself as a 'Chowkidar' (Guardian) of the country. The Congress and Rahul Gandhi have often used the term to attack PM Modi. "Chowkidar chor hai" is a refrain often used by Congress president Rahul Gandhi to allege that PM Modi has been involved in corruption.
Also Read | Azam Khan has crossed all limits: Jaya Prada on 'niche ka underwear khaki rang ka hai' remark
Also Read | FIR against Azam Khan for "neeche ka underwear" remark allegedly aimed at Jaya Prada
Watch | Jaya Prada's exclusive interview on Azam Khan's remark
​