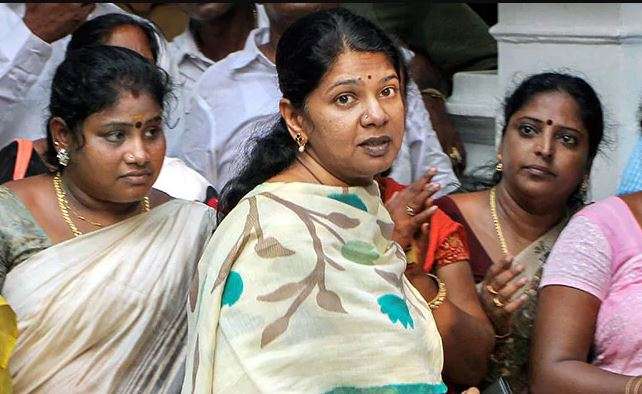 DMK chief MK Stalin today accused Prime Minister Narendra Modi on conspiring to malign the image of his party by ordering IT raids. The statement came shortly after the Income Tax department started searching DMK MP Kanimozhi residence in Tutikorin town of Tamil Nadu. 
According to sources, at least 10 IT officials raided the places owned by Kanimozhi on Tuesday night. DMK district secretary Geetha Jeevan's residence is also under the IT scanner, sources said. 
Turning the tables on BJP, Stalin claimed that party's state president Tamilisai Sundarrajan has stashed crores of rupees at her residence in Tutikorin and yet there have been no raids there.
Also read | Election to Tamil Nadu's Vellore Lok Sabha seat rescinded
"Tamilisai Soundarrajan has several crores of money at her residence. Why no raids at her place? Despite a proper complaint to Election Commission, no action has been taken. I call for reforms in EC in the future," Stalin said. 
Earlier, President Ram Nath Kovind rescinded the Lok Sabha polls in Tamil Nadu's Vellore parliamentary constituency, after the Election Commission aspired him about the seizure of Rs 11.5 crore cash from a warehouse in the district. The seizures were made by the Income Tax Department in a search operation at a cement warehouse belonging to a DMK official.