Follow us on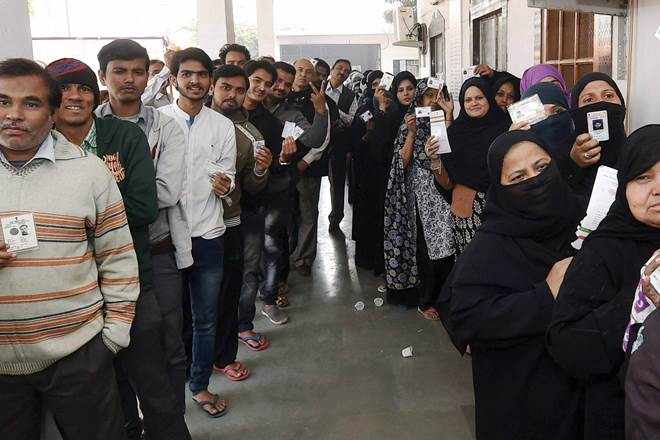 The Narendra Modi magic which reaped massive profits for the party in the 2014 Lok Sabha Elections is most likely to sway Muslim voters this time. Especially after the formation of the SP-BSP 'Grand Alliance, the party is likely to suffer major losses in the state. 
The BJP-led NDA alliance which won 73 seats is struggling to get even 30 seats, suggests IndiaTV-CNX Opinion Poll. On the other hand, the SP-BSP alliance is likely to get a whopping number of 49 seats, while Congress is likely to secure Amethi and Rae Bareli seats.
In its latest Opinion poll, where it surveyed how many Muslim populations stood by each party, it was found that only 3 per cent of the total Muslim population in the state stood with the saffron party. While 60 per cent stood with the SP-BSP alliance, 35 per cent supported Congress and 2 per cent supported RLD.
Earlier, in the India-TV CNX Opinion Poll which surveyed how the Muslim Population voted in Uttar Pradesh prior to the formation of SP-BSP alliance, majority Muslims polled for the survey said that they will back Congress (35 per cent), while a similar 34 per cent said Samajwadi Party was their party of choice, 26 per cent backed Bahujan Samaj Party, while only three per cent wanted BJP in power. Others may take two per cent votes. 
Muslims form a substantial voting bloc in Uttar Pradesh, India's most populous and influential state. Muslims make up a fifth of the UP's voters, making them a prominent and influential group in the state.
WATCH FULL VIDEO: