Follow us on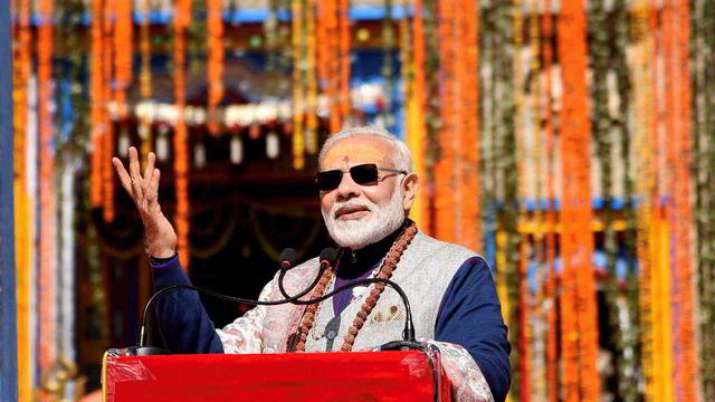 Ahead of the crucial Lok Sabha elections, India TV-CNX has conducted an opinion poll to gauge the mood of voters as to who they want as the Prime Minister of the country. According to the survey, most of the people voted for Narendra Modi as the topmost choice for Prime Minister again. Rahul Gandhi remained a distant second in the survey. 
At least 41 per cent people voted in favour of Modi as PM in the survey, while Rahul Gandhi appeared to be the second choice with 23% votes for him. 
Bahujan Samaj Party (BSP) chief Mayawati, who has recently stitched an alliance with Akhilesh Yadav's Samajwadi Party (SP), had seven per cent votes in her favour in the prime ministerial race. 
Five per cent wanted Bihar Chief Minister Nitish Kumar as the prime minister, while Mamata Banerjee and Akhilesh Yadav got three per cent each. 
Modi government's work emerged as the one of the top issues that people will look to when voting in the 2019 Lok Sabha elections. 30 per cent believed so. 
Another 18 per cent considered unemployment as the second most important issue in the elections, followed by Ayodhya issue (15 per cent), Farmers' issues (15 per cent), Inflation (10 per cent) and Corruption 8 per cent. 
According to India TV CNX-Opinion poll, at least 40 per cent wanted the government to bring in an ordinance for the construction of Ram Mandir at the disputed site in Ayodhya. Another 36 per cent, however, said the opposite, while the remaining 24 per cent chose 'can't say'.
At least 46 per cent believed that "achhe din" as promised by Modi government had come, while 34 per cent voted against it and remaining 20 per cent chose 'Can't say'.
On being asked on performance of MPs, 36% said it was good, 21% rated it as average, 28% called it bad while 15% chose 'can't say'.
On being asked the reasons for BJP losing recent assembly elections, 31% cited unemployment as the topmost reason, followed by farmers issues, inflation (15%), corruption (16%) and other issues (16%).
WATCH FULL VIDEO: