Follow us on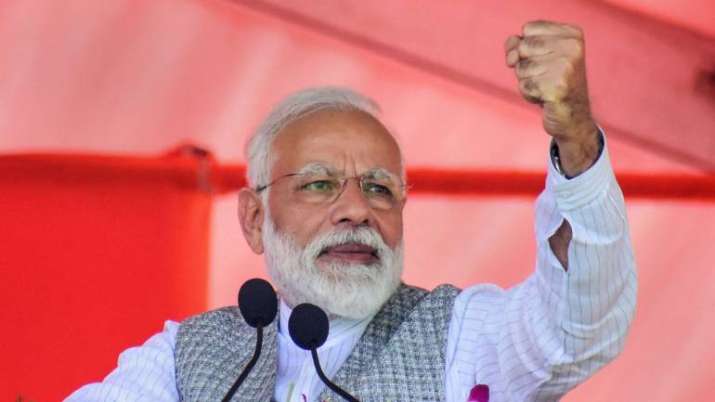 Majority of people want Prime Minister Narendra Modi back at the top post in the upcoming Lok Sabha Election, according to India-TV CNX Opinion Poll. 52 per cent respondents voted in the survey for Modi, while Congress President Rahul Gandhi stood at a distant second with just 17 per cent. Priyanka Gandhi, who took a political plunge recently, had 8 per cent people voting in her favour. Five per cent wanted Mayawati as the prime minister, Mamata was at four per cent and others at 14 per cent. 
As many as 52 per cent respondents in the survey said Modi should get an opportunity to become the Prime Minister again, 41 per cent said the opposite while seven per cent chose 'Can't Say'. 
On being asked why Modi was being preffered for the top post again, 36 per cent thought there was no other alternative. 23 per cent chose 'Control on Inflation', while 17 per cent believed national security was one of the reasons they wanted Modi as PM again. 16 per cent made the choice because of "foreign policy" and 8 per cent chose "Others".
The respondents were also asked who was better between Narendra Modi and Priyanka Gandhi. At least 63 per cent respondents vouched for Modi, while 29 per cent voted in favour of Priyanka Gandhi. 
ALSO READ | With BJP at 238, NDA predicted to win 285 seats in 2019 Lok Sabha election: India TV-CNX Opinion poll
ALSO READ | Majority find Modi govt more sincere in dealing with terrorism: India TV-CNX Opinion Poll
ALSO READ | India TV-CNX Opinion Poll: 42% voters in UP think economic issues bigger factor than IAF strike
FULL VIDEO: