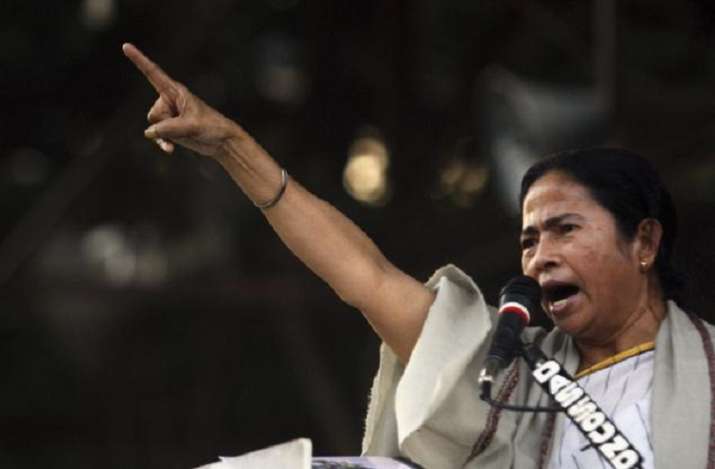 West Bengal Chief Minister Mamata Banerjee on Sunday rallied behind TDP chief Chandrababu Naidu. She sought another term for him in Andhra Pradesh.
In the rally, she also flaying the Modi government for allegedly destroying democratic institutions.
At an election rally, which she described as the launch of her Lok Sabha poll campaign, Banerjee urged the BJP's sister organisations not to support Prime Minister Narendra Modi and his party chief Amit Shah during the national polls. She claimed the BJP won't get a single seat in West Bengal and the party won't cross the 125-mark in the 543-member Lok Sabha.
"The BJP has sister organisations. I would like to request them that if you love the country, please don't support Narendra Modi and Amit Shah," the West Bengal chief minister said.
"This is a special election. There are not many people to fight for the country, please vote for Chandrababu Naidu. Modi and Shah bully everyone," she alleged.
Taking on the PM, she said, "In 2014, Modi got 21 out of 191 seats in Andhra, Karnataka, Kerala, Tamil Nadu, West Bengal and Odisha, that was your best time."
"In UP, he got 73 seats when the Samajwadi Party and the BSP fought alone. Now they have come together. In Odisha too, they won't get any seat," she claimed.
General elections are scheduled to be held in seven phases from 11 April to 19 May 2019 to constitute the 17th Lok Sabha. The counting of votes will be conducted on 23 May, and on the same day the results will be declared.
Legislative Assembly elections in the states of Andhra Pradesh, Arunachal Pradesh, Odisha and Sikkim will be held simultaneously with the general election.
In UP, SP, BSP and RLD have formed an alliance to make a dent in the saffron party's vote share. The state sends largest number of MPs (80) to the Lok Sabha, the lower house of Parliament.
(With PTI inputs)