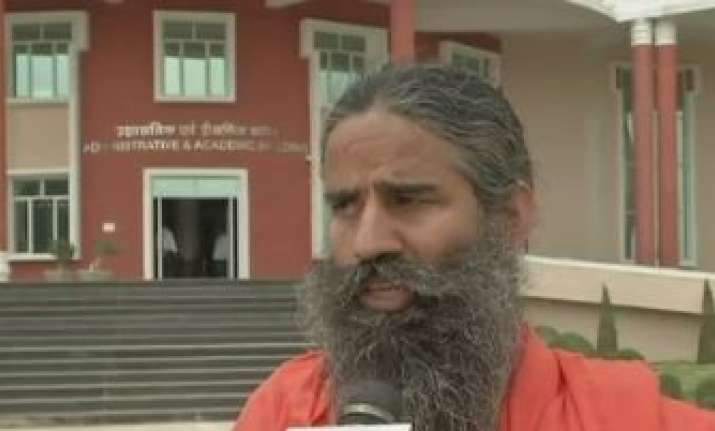 Yoga guru Baba Ramdev on Wednesday said that he is "an apolitical person". He was responding to a question when he was asked that whether he will campaign for any political party in Lok Sabha elections 2019.
"I am an apolitical person, I am not bound by political limitations, Mother India is my first priority and my work is my religion. So, my only focus is that," ANI quoted Yoga guru as saying.
It may be recalled that in August Baba Ramdev, during India TV's 'Jai Hind With India TV' conclave, praised the Congress president Rahul Gandhi.
While talking about his relationship with the Congress party he said, a saint has no hostility with anyone.   
Catch all the latest news about Lok Sabha elections 2019 HERE
"I have no issues with Sonia Gandhi or Rahul Gandhi," he said.
He also praised Rahul Gandhi for his speech during no-confidence motion.
"Rahul Gandhi is now working hard and it's a good thing. He also gave a good speech during the no-confidence motion but his wink at the end spoiled everything," Ramdev said.
"Alone Rahul Gandhi is no match for PM Modi. However, the Mahagathbandhan is making attempts ahead of the Lok Sabha elections 2019. A strong opposition is necessary," he added.
"Amit Shah came to me for support and we acknowledge it. Rahul Gandhi has not come to me yet," he further said. 
In the same event, he also praised Prime Minister Narendra Modi.