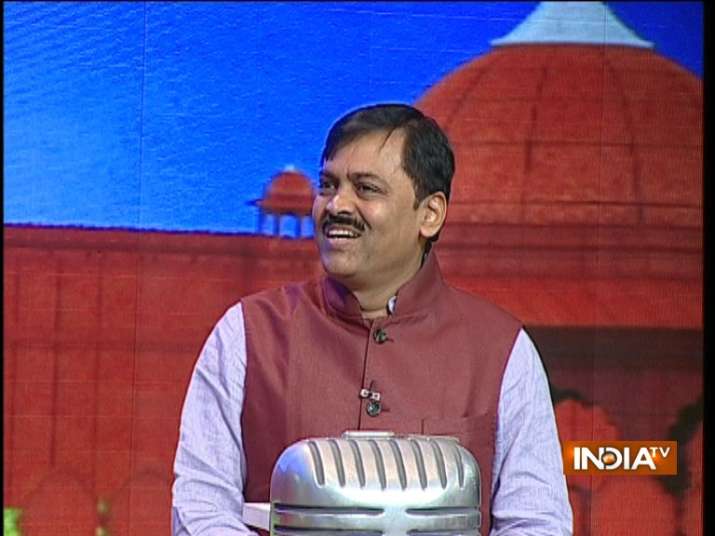 The Bharatiya Janata Party (BJP) leader GVL Narasimha Rao on Monday attacked Rahul Gandhi over his dynastic lineage and said unlike Congress president, Prime Minister Narendra Modi has become a leader because of his "hard work".
"PM Modi has become a leader by hard work and has been chosen to the post, where as your leader has come out of dynastic politics and has been imposed upon others," said Rao during India TV's 'Jai Hind With India TV' conclave.
"The Congress party is unable to accept the fact that a person from a poor family is leading the country today," he added.
Rao also said that there are personal attacks on PM Modi irrespective of what Congress says.
"Congress says we do not oppose PM Modi, but you check the profile of Rahul Gandhi and you will find only personal attacks against the prime minister. Several Congress leaders have personally targeted PM Modi," Rao said.
Talking about NRC he clarified that India is for Indians.
Catch all the latest news about Lok Sabha elections 2019 HERE
"India is for Indians, the nationality of the 40-lakh people identified in the NRC is under question. Several of those could be Indian and would be given a fair chance to prove that. But those who are not have found support from Congress and TMC," BJP leader said.
On the question of Amit Shah's statement that "Hindu refugees will not face any problem in India", BJP leader Narsimha said, "India and Nepal are only countries with Hindu community. The world knows what Hindu minority communities face in Pakistan and Bangladesh. There may not be UN reports about it but we all know. There are not secular countries like us. We are trying to discuss and plan for when they are forced out of those countries. There is a bill in the Parliament for that."
India TV is running a full-day conclave 'Jai Hind With India TV' on Monday. It brings together some of the biggest political names on a single platform to discuss the agenda of PM Narendra Modi's last Independence Day speech before the Lok Sabha elections 2019.