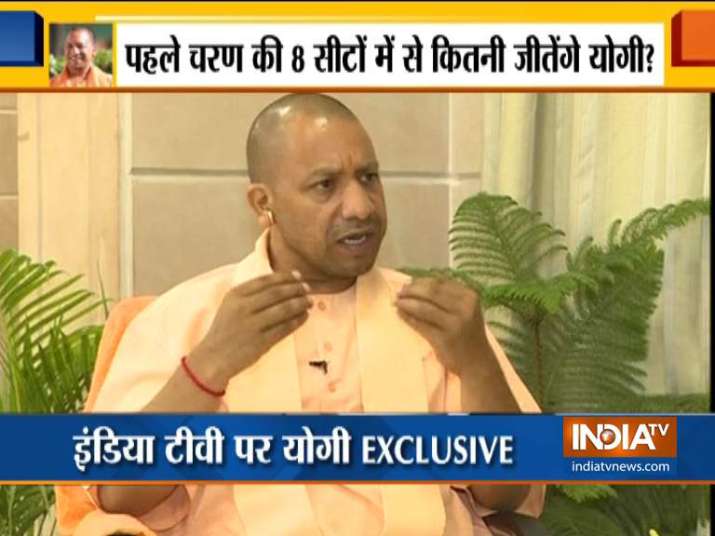 Less than a week before the Lok Sabha elections 2019, Uttar Pradesh Chief Minister Yogi Adityanath said that the National Democratic Alliance (NDA) will win 400 plus Lok Sabha seats.
"I'm confident that in the state we will win 74 plus Lok Sabha seats and at the national level we will win 400 plus seats," said the UP CM in an exclusive interview to India TV, on Tuesday.
He also attacked the Congress party.
[ALSO READ] UP grand alliance a result of frustration of its members: Yogi Adityanath​
"Congress is supporting those who are anti-national. For us, the nation is first. Since the beginning we have been working for the country," said Yogi Adityanath.
Responding to a question on communalism he said, "We have not started the politics of communalism. We have not divided schemes on the name of religion or cast."
Talking about his state, UP CM said, "Compared to last 20 years, law and order situation is at its best in the state. We are not ignoring anyone. The state is developing on every front. We have created a place in people's heart with our work."
Speaking about recent setbacks in state polls he said, "There is a difference between Lok Sabha polls and state polls."
General elections are scheduled to be held in seven phases from 11 April to 19 May 2019 to constitute the 17th Lok Sabha. The counting of votes will be conducted on 23 May, and on the same day, the results will be declared.
Legislative Assembly elections in the states of Andhra Pradesh, Arunachal Pradesh, Odisha and Sikkim will be held simultaneously with the general election.
WATCH VIDEO: