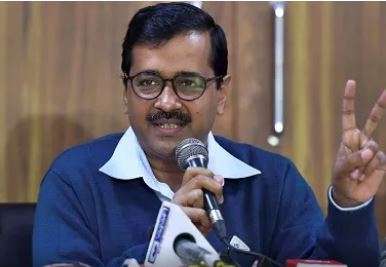 The Election Commission of India (ECI) on Tuesday issued a notice to the Aam Aadmi Party (AAP) asking it to explain donation discrepancies filed by the party during the financial year 2014-15. 
The EC has asked the party to show cause as to why action shouldn't be taken against it for failure to follow its lawful directions, reported news agency ANI. 
It has also asked AAP to respond to the notice within 20 days. 
As per the reports, in January, the Central Board of Direct Taxes (CBDT) had written to the EC that the donations filed by the party with the IT department were different than what was filed with the commission.
Catch all the latest news about Lok Sabha elections 2019 HERE
As per the rule, all political parties are bound to inform tax authorities of details of donations exceeding Rs 20,000.
If a party is found violating the rule, it is barred from receiving any tax relief.
Interestingly, on Monday, Aam Aadmi Party joined the 'Bharat Bandh' call given by the Congress against rising fuel prices. Just seven months before the Lok Sabha elections 2019, Congress party is trying to corner the government on issues like Rafale deal, rising fuel prices, unemployment among the others.