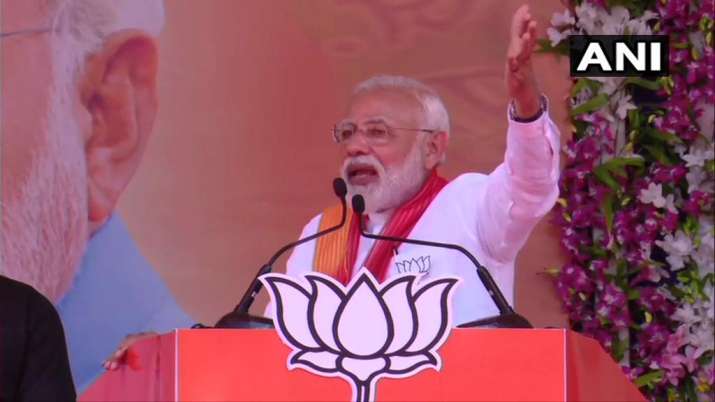 Prime Minister Narendra Modi on Sunday said that it is the duty of the people of Gujarat to take care of the 'son of soil' by giving him all the 26 seats in the state.
"It is the duty of the people of my home state to take care of the 'son of soil' by giving all the 26 seats in Gujarat to me. My government will come back to power but if Gujarat doesn't give the BJP all the 26 seats, TV discussions will be held on May 23 as to why did this happen," he told the crowd in the poll-bound Patan district of Gujarat.
PM Modi said that whether the Prime Minister's chair remains or not, he has decided that either he will be alive or terrorists will remain alive.
Bringing up Balakot strike, Prime Minister Modi also that he warned Pakistan over IAF Wing Commander Abhinandan's safety.
"When Abhinandan was captured by Pakistan, I said (to Pakistan) that If anything happens to our pilot then we will not leave you," he said
Taking a jibe at NCP leader Sharad Pawar, who earlier said that he was "terribly afraid" of what Modi, who once called Mr. Pawar his mentor in politics, would do next, PM Modi, "if he (Sharad Pawwr) is unaware of his next move, then how Pakistani Prime Minister Imran Khan can gauge what he will do."
All the constituencies in Gujarat will vote on April 23.
Today is the last day of election campaigning for phase 3 of the 2019 Lok Sabha elections.
The campaigning for the April 23 polls will end at 5 pm today. On April 23, 115 Constituencies across 12 states and 2 Union Territories will go to polls.