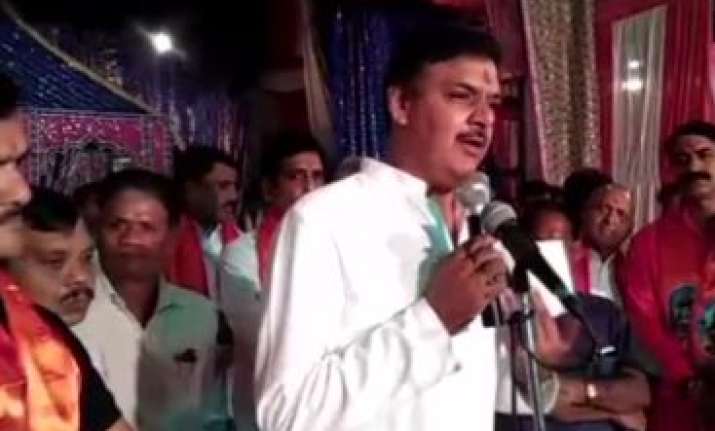 The Samajwadi Party MP Surendra Singh Nagar said due to the upcoming general polls, in the next three-six months, people will witness the construction of Ram Temple in Ayodhya.
"I am a devotee of Lord Ram and I believe that due to upcoming Lok Sabha elections, finally, we will see a Ram Temple being built in Ayodhya in next 3-6 months," ANI quoted Nagar as saying. 
Just a few months before the Lok Sabha elections 2019, the issue of Ram Temple is once again gaining momentum.  
On Thursday, the Shiv Sena announced that its chief Uddhav Thackeray will visit Ayodhya after Dussehra to reaffirm his party's commitment to the issue.
Catch all the latest news about Lok Sabha elections 2019 HERE
The announcement came a day after Ram Janmabhoomi Trust chief Janmejay Sharanji Maharaj met Thackeray.
At the party's annual Dussehra rally to be held in Mumbai on October 19, Thackeray will announce the date of his visit to Ayodhya, said senior Sena leader and Rajya Sabha MP Sanjay Raut.
The Shiv Sena is of the view that if the Ram temple is not constructed now, then it cannot be constructed ever, he said.
"The Sena has always championed the cause of Ram temple in Ayodhya. The BJP, despite being in power for four years, has not yet fulfilled its commitment of building a grand Ram temple there," Raut said.
In the run-up to the Lok Sabha elections 2019, the Bharatiya Janata Party (BJP) would once again rake up the emotive issue of Ram temple, Thackeray recently said.
Shiv Sena sources said that Sharanji Maharaj invited Thackeray to visit Ayodhya, telling him that the trust needed Sena's assistance for the construction of Ram temple.
Construction of Ram temple in Ayodhya has been one of the core issues of the BJP, which is an ally of the Shiv Sena. The Sena has often targeted the BJP for "delaying" the construction of Ram temple in Ayodhya despite having a majority.
(With inputs from agencies)