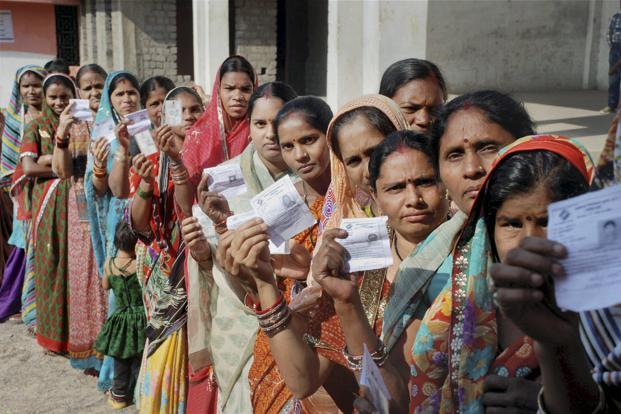 The seven Lok Sabha constituencies in the National capital territory of Delhi will go to polls today. The election is going to be closely contested as the three-sided battle among the candidates of the BJP, Congress and the Aam Aadmi Party.
In the 2014 Lok Sabha elections, the BJP had won all seven Lok Sabha seats. This time Congress, in a bid to win some of the seats, launched former Delhi chief minister Sheila Dikshit to help guide it towards a victory.
The Delhi Lok Sabha election is scheduled to be held in a single phase on May 12 for a total of seven seats. The main Political parties contesting the Delhi Lok Sabha polls are the Congress and the Bharatiya Janata Party (BJP).  
Delhi Lok Sabha election will be conducted for the following seats this year - Chandni Chowk, East Delhi, New Delhi, North East Delhi, North West Delhi, South Delhi, and West Delhi. 
From athletes to well-known singers, candidates are contesting against each other for each of the seven seats in Delhi.
Parvesh Verma, BJP is contesting from West Delhi. He is son of former Delhi CM Sahib Singh and had won the last elecetion with the highest margin. 
Mahabal Mishra and Balbir Singh Jakhar are contesting elections from Congress and AAP respectively.
From North east Delhi, Manoj Tiwari, Sheila Dikshit, Dilip Pandey are contesting from BJP, Congress and AAP respectively.
In Chandni Chowk Lok Sabha constituency Harsh Vardhan of the BJP is recontesting against Pankaj Gupta of the AAP and JP Agarwal of the Congress party.
In North West Delhi, Udit Raj of the BJP was replaced and singer Hansraj Hans was given a ticket this year. Hansraj will be contesting against Guggan Singh of the AAP and Rajesh Lilothia of the Congress.
The South Delhi constituency will see a fight amongst Ramesh Bidhuri of the BJP, Raghav Chadha of the AAP and boxer-turned-politician Vijender Singh of the Congress party.
Another important seat, East Delhi will see cricketer-turned-politician Gautam Gambhir from BJP, AAP's stalwart Atishi and Arvinder Singh Lovely of the Congress party fight it out for the seat.
The New Delhi Lok Sabha constituency will see a tough contest among Brijesh Goyal of the AAP, sitting MP Meenakshi Lekhi of the BJP and Ajay Maken of the Congress.
As many as 164 candidates, including 18 women, are in the fray for the seven Lok Sabha seats in Delhi which goes to polls on Sunday under the sixth phase of the general elections.