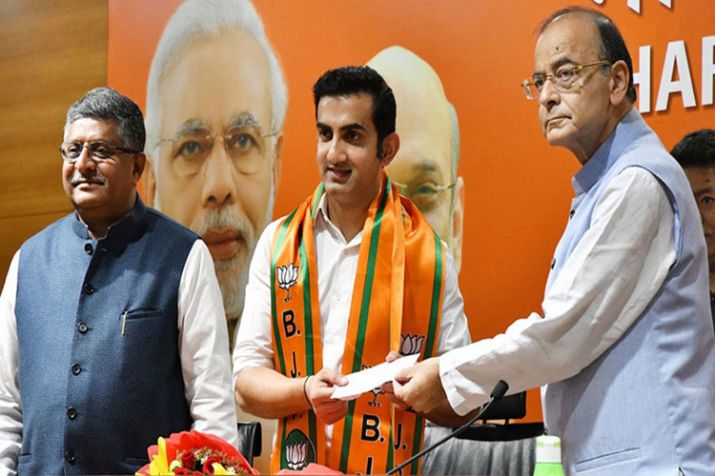 Cricketer-turned-politician Gautam Gambhir on Thursday said that he will work for making Delhi best place to live in.
In an apparent dig at AAP chief Arvind Kejriwal who often talks about making Delhi a global city on the lines of London and Paris if given full statehood, Gambhir said: "Some people make promises of transforming Delhi into London and Paris. But our priority will be to make Delhi the best place to live in with good water and air."
Addressing the media, He also said that politics is also like the game of cricket where team spirit is required to play well.
"I have played cricket with true spirit and have now joined politics with the same intention," Gambhir said.
The leader further said that tweeting from AC rooms on any issue is very easy and that he have joined politics to find solutions to the problems faced by the people.
Gambhir said that AAP is aggressively pursuing for total statehood for Delhi only to hide its failures.
"AAP has made statehood its plank just ahead of the Lok Sabha elections to hide its failures. It is just a ploy as they don't have anything concrete to show in governance," he added.
The Bharatiya Janata Party (BJP) has fielded Gambhir from East Delhi parliamentary constituency, replacing outgoing party MP Maheish Girri.
Gambhir had filed his nomination papers on Monday.
He is contesting against Congress leader Arvinder Lovely and Aam Aadmi Party (AAP) leader Atishi Marlena.
Voting is scheduled to take place in Delhi on May 12 in the sixth phase of seven-phase Lok Sabha elections.
(With inputs from agencies)