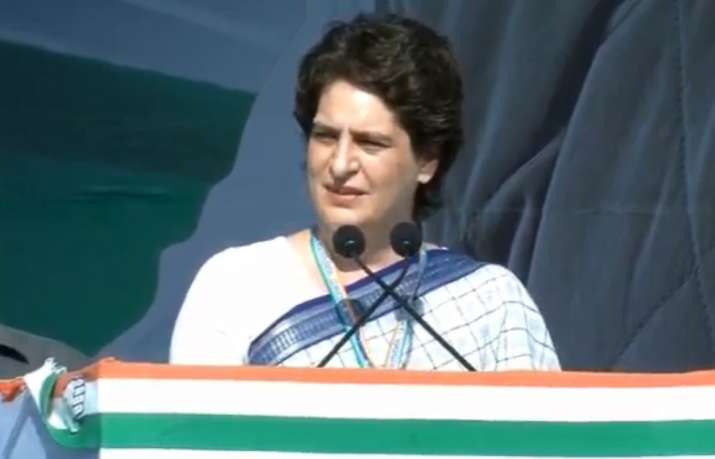 Priyanka Gandhi Vadra on Tuesday asked her party workers and supporters to raise voice against the alleged spread of hatred across the country. Giving her first speech since assuming charge as Congress general secretary, Priyanka said that the country's institutions were being destroyed. "Wherever you see, hatred is being spread. Nothing matters more to us that you and I protect this nation, work for it and move forward together," she said while addressing a massive crowd at the Congress Working Committee meeting in Gujarat's Gandhinagar. 
The Congress leader said that the country was made on the foundations of love, harmony and brotherhood, but whatever was happening today was very sad. 
"You will have to think what exactly is this election. What are you going to choose in this election? You are going to choose your future. Useless issues should not be raised," she said 
She added, "Issues which should be raised must comprise as to what is most important for you and how can you move forward. How will youth get jobs, how will women feel safe, what will be done for farmers. These are the issues for elections."
Priyanka said the Modi government did not fulfill its promises of providing jobs to crores of people in the country.
The Congress held a rally in Prime Minister Narendra Modi's home state to sound its poll bugle for the crucial Lok Sabha elections. 
Follow LIVE Updates | Priyanka, in first election speech, takes on PM Modi, asks where's the promised money