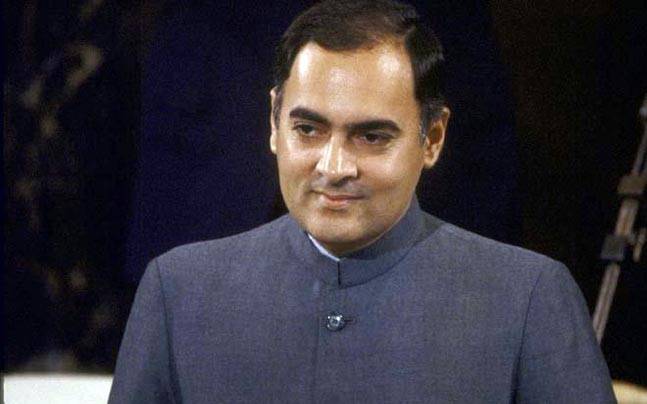 The Bharatiya Janata Party (BJP) has once again raked up memories of 1984 anti-Sikh riots and accused former prime minister Rajiv Gandhi of dictating the genocide of around 10,000 people of the community.
The ruling BJP, in a tweet on Friday, claimed the above-mentioned 'fact' was on record of Nanavati Commission, which investigated the acts of violence against the Sikh community. The party added the "instructions to kill" the Sikhs came from former PMO.
"It's on record of Nanavati Commission that probed the 1984 anti-Sikh riots, the biggest genocide of India in which the government killed its own citizens, that instructions to kill came directly from the then PM Rajiv Gandhi's office," the BJP posted on Twitter, adding, "The country awaits justice for this karma."
The video posted on the BJP's official Twitter handle includes a clip of late Rajiv Gandhi saying, "When a tree falls, the earth shakes."
1984... भूलना नामुमकिन है।

न दिल्ली भूल पाएगी न ही देश।

न उस खौफनाक मंजर के जख्म भर पाएंगे न ही वो चीखें कान के पर्दों पर खटखटाना बंद करेंगी।

गांधी परिवार के लिए बस एक बड़ा पेड़ गिरा था...जमीन हिली थी।

यह विडियो देखकर आपकी रूह हिल जाएगी...अब आपको फैसला करना है। pic.twitter.com/flJAlNCG4p

— BJP (@BJP4India) May 10, 2019
Rajiv Gandhi, father of Congress chief Rahul Gandhi, was assassinated in 1991 by a Tamil Tigers suicide bomber.
Reportedly, the Nanavati Commission, which had held a section of Congress workers responsible for the anti-Sikh riots, gave a clean chit to Rajiv Gandhi.
The report stated: "The evidence on the other hand suggest that Shri Rajiv Gandhi had showed much concern about what was happening in Delhi.  He had issued an appeal for remaining calm and maintaining communal harmony. In view of the complaints received by him, that people were not able to contact the police on Telephone No - 100, he had immediately called some police officers and told them to take immediate action so that anyone who wanted to contact the police could so.  He had even visited the affected areas on the night of 01/11/1984."