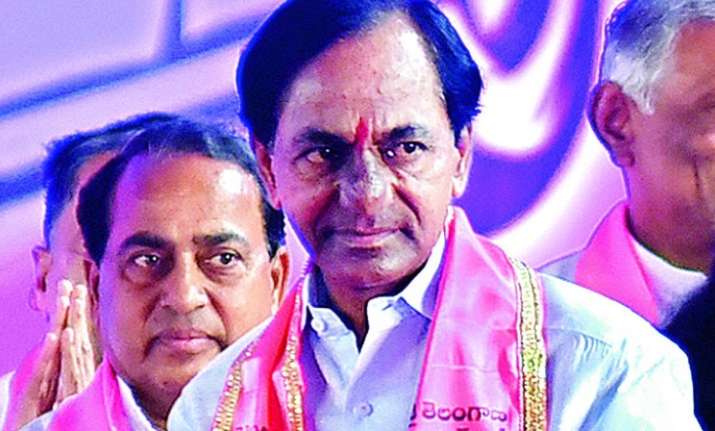 Amid rumours that Chief Minister K. Chandrasekhar Rao was planning to dissolve the state Assembly to go for early polls, a crucial meeting of the Telangana cabinet was held on Sunday.
At the Pragati Bhavan, the official residence of the Chief Minister, the meeting began at 1 pm.
As per reports, the cabinet will take some major decisions and the same will be announced by the CM later on Sunday at a public meeting titled 'Pragathi Nivedana Sabha'. The rally will be held on the outskirts of Hyderabad. Party claimed that 25 lakh people will attend the meeting in Kongara Kalan in Ranga Reddy district. 
Catch all the latest news about Lok Sabha elections 2019 HERE
Highlighting the achievements of his government during the last four years, Rao will present a progress report. CM has already hinted that he wants to go for early elections. However, it is unclear if the decision will be taken on Sunday or later this week. 
Cabinet Minister T. Nageswara Rao said while he had no idea as to what the cabinet will decide on Sunday, it was certain that Assembly elections will be held this year, reported IANS.
In May 2019, the term of the state Assembly is ending but the TRS is keen to go for early polls to delink them from the Lok Sabha elections 2019.