Follow us on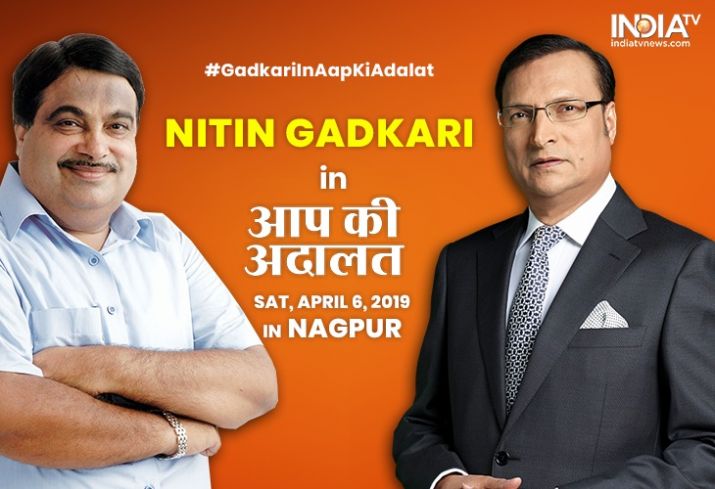 India TV has come up with a special series of its iconic show Aap Ki Adalat as the nation heads towards the Lok Sabha Elections 2019. Political bigwigs have taken to tremendous campaigning and sloganeering across all parts of the country, which has taken over the real issues being faced by the people. 
India TV Chairman and Editor-In-Chief Rajat Sharma will be hosting a special edition of Aap Ki Adalat in Nagpur today, which will witness the presenceof Union Minister and BJP leader Nitin Gadkari. 
The show will give a chance to its viewers to ask questions to the Union minister through social media. You can ask questions using a special hashtag #GadkariInAapKiAdalat on Twitter. 
Aap Ki Adalat with Rajat Sharma will be recorded in Nagpur at 10 am today. The show will be broadcast on India TV at 10 PM, same day.
Catch a glimpse: