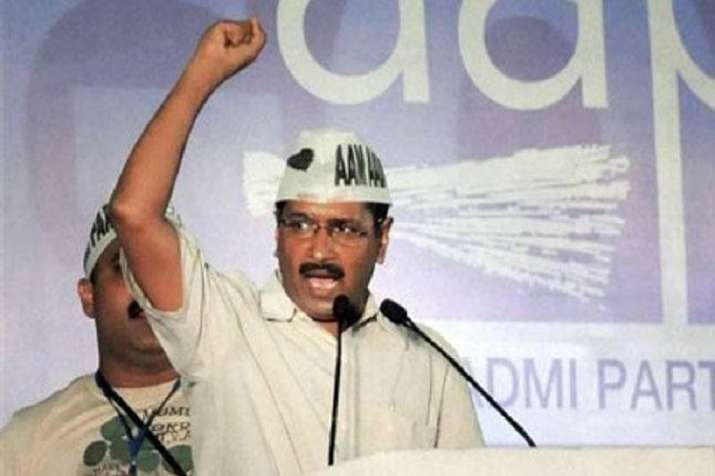 The Aam Aadmi Party (AAP) on Sunday announced Brijesh Goyal and Rajpal Solanki as party's in-charges of New Delhi and West Delhi parliamentary seats for the election. The announcement by the party gave halt to reports stating BJP leaders Yashwant Sinha and Shatrughan Sinha being roped in to contest Lok Sabha polls on its tickets.
"There were talks with Yashwant Sinha for him to contest from New Delhi seat, but he has expressed willingness to campaign against the Modi government across the country," Delhi AAP convener Gopal Rai said at a press briefing.
"There were no talks about Shatrughan Sinha being the party candidate," he added.
The party had already announced its in-charges for five of the seven parliamentary constituencies in Delhi. 
The candidature of all the seven in-charges will be formalised later, Rai said.
According to the party sources, the in-charges will be ultimately the candidates on the respective seats.
However, they also said "last minute" changes could take place as some of the in-charges were "too new faces" without much political experience.
BJP leaders Yashwant Sinha and Shatrughan Sinha have grown close to the AAP and have extended support to the party on various issues.
The Sinhas have also shared platforms with AAP leaders, including Delhi Chief Minister Arvind Kejriwal, on several occasions.
The New Delhi in-charge Brijesh Goyal is chief of AAP's trade wing, while West Delhi in-charge Solanki is an "old party supporter" who runs a hospital and several schools in the city, Rai said.
The party in-charges on other five constituencies are Dilip Pandey, North East; Gugan Singh, North West; Atishi, East; and Raghav Chadha, South Delhi.
The party is facing resource crunch for coming elections, Rai said.
A nationwide donation campaign — "Aap Ka Daan, Rashtra Ka Nirman" — will be launched by Delhi Chief Minister Arvind Kejriwal at Talkatora stadium in New Delhi on Monday.
Confirming the monthly donation scheme, Rai said people will be asked to donate a minimum of Rs 100 to support "honest politics."