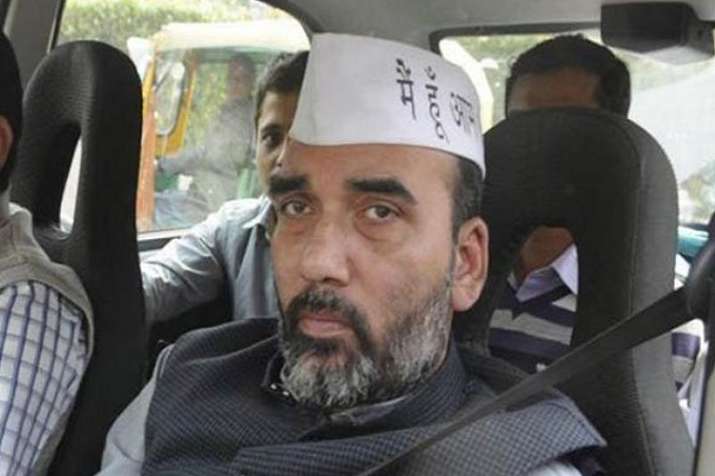 Cabinet minister in the Delhi government Gopal Rai has said the Aam Aadmi Party (AAP) will not ally with the Congress in the 2019 Lok Sabha elections. The manner in which the electorate votes will decide the base for being a part of a post poll Grand Alliance, he added.
On being asked if there were any possibilities of an AAP-Congress alliance for the polls, the Delhi State Convenor of the party said "no".
He further said his party aimed to end the BJP's dictatorship, which serves as an obstruction in the development work of the Delhi government and has also made the national capital suffer.
"There is no 'Mahagathbandhan' (Grand Alliance) before the elections. There will be one post elections and being its part or not will depend totally on the situation. Our aim is very clear, we want the Modi government to go. We will do all we can to remove the BJP government," he said.
"We want an end to the dictatorship of the BJP. It has destroyed Delhi. Not helping us in our work is one thing. But they have created hurdles in our work. So, the favourable thing for Delhi will be that BJP should go," he added.
The Aam Aadmi Party is also laying its focus the on Delhi University Students' Union (DUSU) polls, scheduled to be held on September 12 and towards this end, its Chhatra Yuva Sangharsh Samiti (CYSS) student's wing has joined hands with the left-wing All India Students' Association (AISA).
Gopal Rai, who had begun his career with the AISA said, "AISA is a common students' platform and it too fights against the hooliganism of ABVP. They harass not only students but teachers as well."
"Our government has changed the face of school education in the city. A good atmosphere at university and colleges will have an impact on the city's atmosphere. We have ensured good education and environment of study for students till Class 12, but when they go to university, they get a negative environment. People also want a positive change in DU," he added.
Shrugging off accusations of caste politics being played by the party, Rai said, "using (or not using) a surname is a personal matter. A political party cannot decide an individual's choice. The party is only responsible for political decisions and not personal ones."
The accusations on caste followed the resignation of Ashutosh from the party, who was one of the founding members and alleged that the party had forcefully used his surname.
"The party has not accepted the resignations of Ashutosh and Ashish Khetan (another of the old guard)," Rai said, adding that the party cannot do anything if they want to move on.
He also said the party will welcome them if they change their minds and come back.