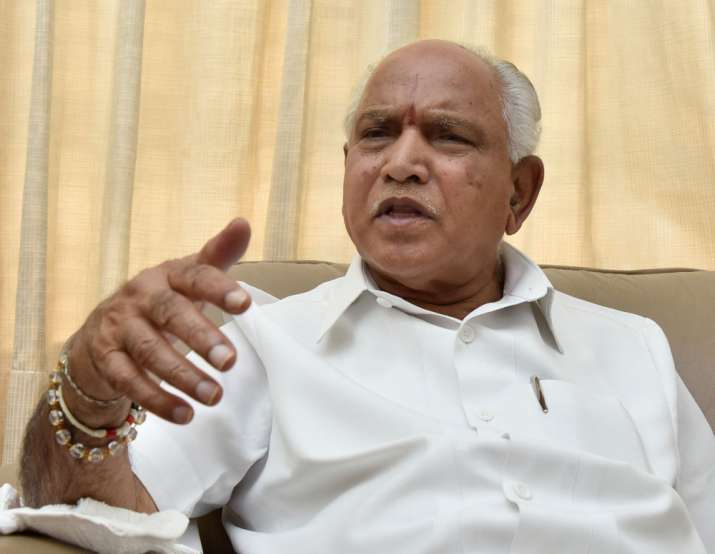 A day after BJP's denial of ticket to B S Yeddyurappa's son Vijayendra from Varuna constituency led to angry protests by party workers in Mysuru, the party appointed him as the state general secretary of the Yuva Morcha. 
BJP Karnataka's official Twitter handle posted a congratulatory note on Tuesday, confirming the appointment. "Congratulations to Shri BY Vijayendra on his appointment as State General Secretary, Yuva Morcha. His addition will greatly boost the party cadre and strengthen our organisation in the Old Mysuru region. He will be campaigning extensively for candidates in the Old Mysuru region," read the tweet. 
Yeddyurappa's son was expected to go against Siddaramaiah's son Yathindra for the Varuna constituency in the forthcoming Karnataka Assembly elections. 
The BJP has not so far officially announced any candidate for Varuna constituency, but Vijayendra had been campaigning for weeks and even taken a house on rent there.
Vijayendra tweeted saying he wholeheartedly stood by and supported the party's decision "in all circumstances." 
"I wholeheartedly stand by & support party's decision in all circumstances. I urge the party cadre to maintain peace & tranquility which is of foremost importance." 
"I will continue to work towards bringing @BJP4Karnataka to power in the state under the leadership of Shri @BSYBJP!," he said in his tweet. 
According to party sources, Vijayendra, Yeddyurappa's second son, was to file his nomination from Varuna today. 
It was not known what prompted Yeddyurappa to make the announcement, amid reports that he was concerned over delay in the party leadership announcing his son as the candidate. 
Soon after his announcement, angry BJP workers flung chairs and other furniture and raised slogans against party president Amit Shah and even tried to stop the cars of Vijayendra and other leaders as they were leaving. 
Police said they made a lathicharge to bring the situation under control. 
Siddaramaiah, who has chosen neighbouring Chamundeshwari and Badami in north Karnataka to contest the May 12 assembly election, has been representing Varuna after it became a constituency in 2008 following delimitation. 
Congress has fielded Siddaramaiah's son Yatindra from Varuna. 
Yeddyurappa's elder son B Y Raghavendra is the sitting member of the assembly from Shikaripura in Shivamogga district. Yeddyurappa is contesting from Shikaripura.