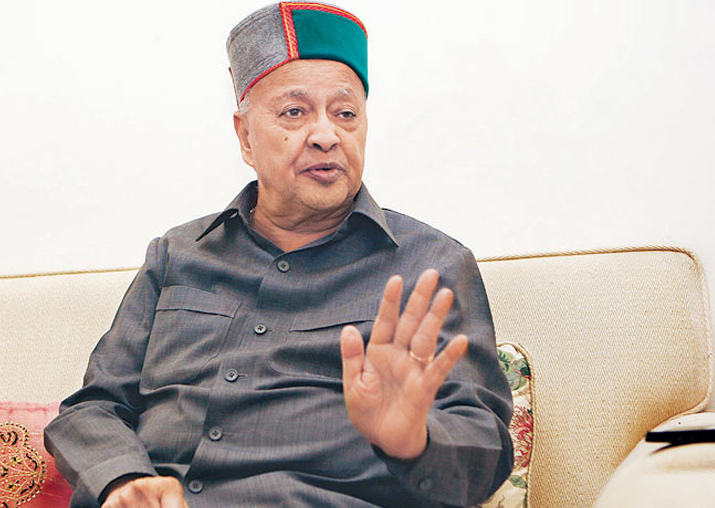 Himachal Pradesh Chief Minister Virbhadra Singh today said he would contest the state election from the Theog constituency in the Shimla district, putting to rest all speculations. 
The seat was vacated by veteran party leader and eight-time MLA Vidya Stokes, who has won from Theog six times. 
Stokes (89) said she had already written to AICC chief Sonia Gandhi about her intentions not to contest the polls and urged her to field the incumbent chief minister from the seat. She won the seat in 1974, 1982, 1985, 1990, 1998 and 2012 but lost in 1977 and 1993. 
Singh would file his nominations on October 20 and address a rally, state unit sources said. 
Singh (83) would be changing his constituency for the fourth time since he became the chief minister in April 1983 for the first time. 
He contested the by-election to enter the assembly from Jubbal and Kotkhai in 1983 and was reelected in 1985. He shifted to Rohroo in 1990 and won and was reelected in 1993, 1998, 2003 and 2007. 
His Rohroo constituency was reserved for scheduled caste after delimitation and he contested from Shimla (Rural) in 2012 but vacated the seat for his son Vikramaditya this time. 
The chief minister had said yesterday that he had offers to contest from many constituencies including Arki, Chopal and Theog and he would win comfortably from any constituency.