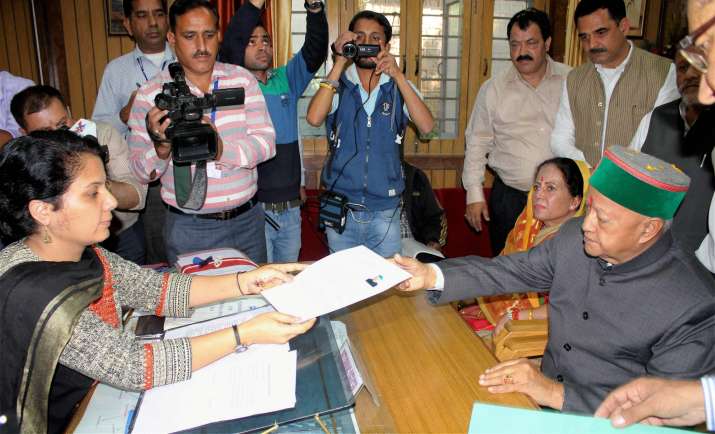 As many as 394 candidates are left in the fray for the 68-member Himachal Pradesh assembly after 82 nominations were withdrawn or rejected, an official said.
The polls in the hill state are due on November 9. 
The Congress and the BJP have fielded candidates from all the assembly constituencies and about 150 Independents are also in the race. 
The last date for withdrawal of nominations is tomorrow and, the BJP and the Congress are making last efforts to bring back members who had left the party.