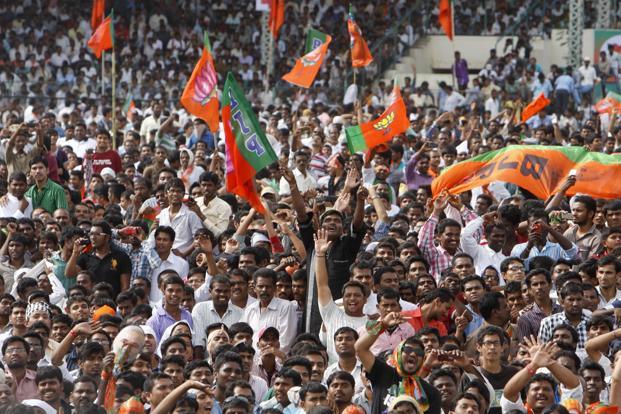 With the Gujarat Assembly elections dates inching closer, the Bharatiya Janata Party (BJP) is trying every possible effort to maintain its grip over the state which has been a stronghold of the saffron party for last 22 years.
In order to woo voters, the party has now come up with unique style of campaigning by putting up a laser light show at Sabarmati Riverfront in Ahmedabad.
"It is a new form of campaigning which is called projection maping. In this, we have put a cutout of Gujarat map and Prime Minister Narendra Modi's picture. The projection will be done on this cutout only. In the cutout, a glimpse of development that has taken place in Gujarat and Prime Minister Modi's achievements will be projected so that people of the state can memories it," BJP leader Anil Jain told the media.
Be it innumerable rallies or visiting temples, the star campaigners of both the Modi-led BJP and the Opposition are making every possible efforts to garner the vote banks.
The Assembly elections in Gujarat will be held in two phases on December 9 and 14. Voting in 89 constituencies of Saurashtra and South Gujarat region will be held in the first phase while the remaining 93 constituencies in central and northern regions will be held in the second phase. The counting of votes will take place on December 18, along with that of Himachal Pradesh.