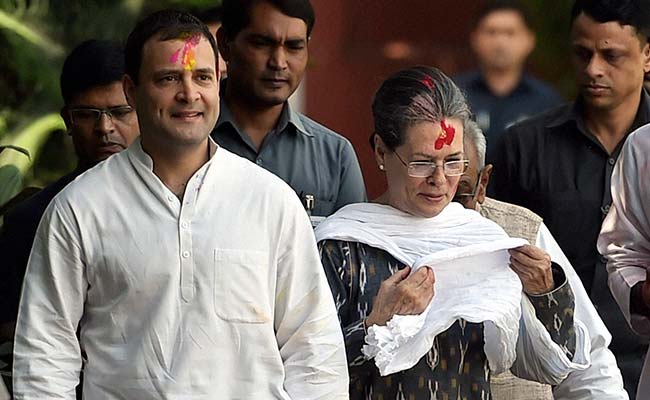 Rahul Gandhi's elevation as Congress president is finally on the cards, and is expected to be done within the next couple of weeks, before votes are cast for Gujarat Assembly election.
Party chief Sonia Gandhi has convened a meeting of the Congress Working Committee (CWC) on Monday to approve the schedule for election of the Congress president. 
The party's election schedule is likely to be of 10-15 days. Rahul Gandhi is one confirmed candidate, and if no other party leader files nomination, the former will be elected as the party president. 
According to media reports, the party has to complete the organisational elections before 31 December, the extended deadline set by the Election Commission. It is believed that Rahul's elevation as party president will take place before December 2. 
In his recent election campaigns in poll-bound Gujarat, Rahul had dropped enough hints that he is ready to lead the Congress as party president. 
Sonia has held the post of Congress chief since 1998, and is already the longest-serving president of the party. Rahul's taking charge will end the long apprenticeship that saw him named vice-president in January 2013. 
The delay in convening the CWC and the suspense over Rahul's elevation have been the subject of much debate in the party. It was in November last year that the CWC unanimously asked Rahul to take over, but he wanted to follow the election route.
Rahul becoming the party president will also set the stage for him becoming the party's prime ministerial candidate for the Lok Sabha elections. 
It is not clear whether the CWC will decide the role Sonia will play post Rahul's elevation, or convene another meeting later on this.