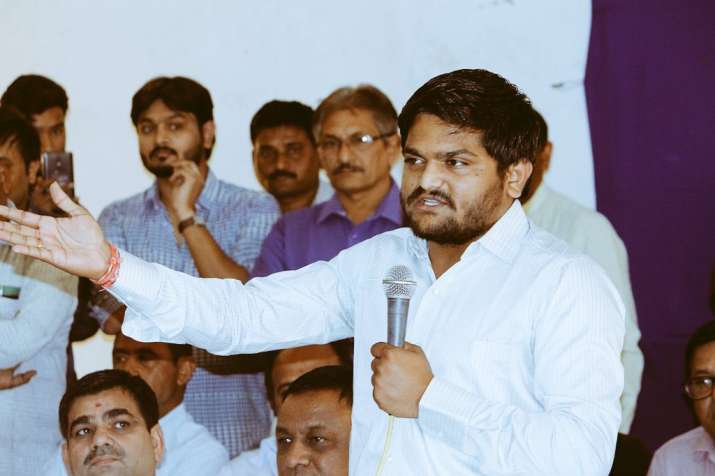 With less than 40 days to go for the Gujarat Assembly elections, the campaign for the high-stakes polls is only getting louder. While political heavyweights including Prime Minister Narendra Modi and Congress vice-president Rahul Gandhi are scheduled to make a visit to Gujarat, youth leaders like Hardik Patel and Jignesh Mewani are also under lens with political observers anticipating their every move.  
Here are the LIVE updates of Gujarat Assembly elections 2017:
1:29 pm: Will not join any political party in 2017 elections, including Congress: Jignesh Mewani (Convener,Rashtriya Dalit Adhikar Manch)
1:27 pm: I have been valled by Congress' SC cell. We have 17 demands and will meet Rahul Gandhi only if they are accepted: Jignesh Mewani, Dalit leader
1:26 pm: I have not put my interest above anything, I am only putting forward views of our people: Hardik Patel
1:25 pm: I am people's agent, will put their voice forward, says Hardik Patel
Prime Minister Narendra Modi will today visit poll-bound Gujarat to attend the silver jubilee function of the Akshardham temple in Gandhinagar. The temple was founded 25 years ago by head of the Bochasanwasi Shri AksharpurushottamSwaminarayan Sanstha (BAPS) Pramukh Swami who died at the sect's temple in Sarangpur in Botad district.
Modi's visit comes ahead of Gujarat Assembly elections that scheduled to take place on December 9 and 14. The counting of votes for 182 seats will be taken up December 18. 
Congress vice-president Rahul Gandhi is also in Gujarat, this time on a three-day trip to southern part of the state. Taking part in the Congress's 'Navsararjan Gujarat Yatra', Rahul began his tour with a rally in Bharuch district. He has taken a half-day off to visit victims of an accident at an NTPC thermal power plant in Raebareli, the Lok Sabha constituency of his mother. 
BAPS or Swaminarayan sect has an estimated 25 lakh followers in Gujarat alone and incidentally, 80 per cent of them are from Patidar community. The Bharatiya Janata Party 9BJP) government in Gujarat is facing disenchantment from the Patel community, traditional voters of the saffron party, over demands of reservation in education and government jobs. 
The BJP has clarified that it does not see this event as one with political motivation.
In April this year, the prime minister had paid an emotional tribute to Pramukh Swami saying "I feel that I have lost my father."
PM will arrive in Ahmedabad Airport at 5.10pm and after a brief stay at Raj Bhavan, he will reach Akshardham, where he will stay for two hours before returning to Delhi.