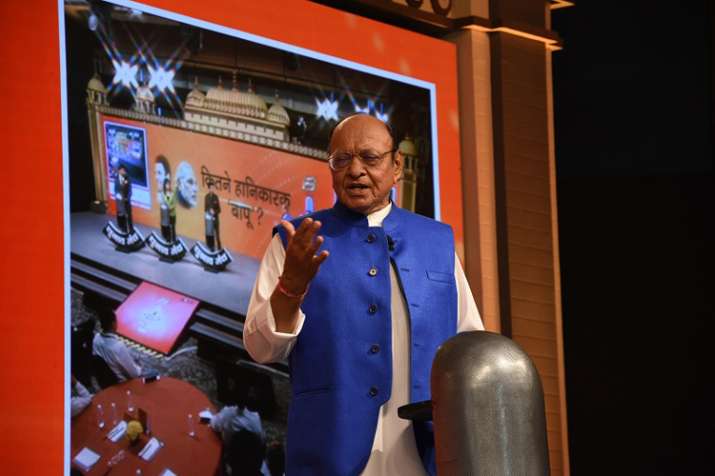 At India TV's mega conclave on Gujarat elections in Ahmedabad, former chief minister Shankersinh Vaghela on Sunday said that it is the people of Gujarat who will decide the fate of the political parties.
Addressing the session 'Kitne Hanikarak Bapu?' on India TV's 'Chunav Manch', Gujarat rebel leader Vaghela said that he has never cheated the people of the state.
When asked about his views on democracy in India, Vaghela said that these days democracy doesn't exist in any political party in India.
ON CONGRESS PARTY:
Taking a dig at the Congress party, the former Gujarat chief minister said that Congress party doesn't let you take decisions.
The rebel leader said he had made it clear to Congress vice-president Rahul Gandhi that he won't become chief ministerial face for Gujarat polls.
Vaghela even said that he tried his best to put Congress on the right path, but ultimately it is the leader's decision that matters.
He further added that what the Congress has done for the country will never be termed development. Vaghela said that these days people are only concerned  with what a political party offers them. "Never asked Congress what benefits will they give me before I joined them," Vaghela said.
ON DEVELOPMENT:
Development is when you put in your extra efforts for something within a specified time frame. The rebel leader added that "development is in the blood of Gujarat".
ON '77 AND NOT OUT' TWEET:
Referring to his birthday tweet, Shankersinh Vaghela said by '77 not out', I meant that I'm physically fit.
WATCH THE FULL SESSION HERE: