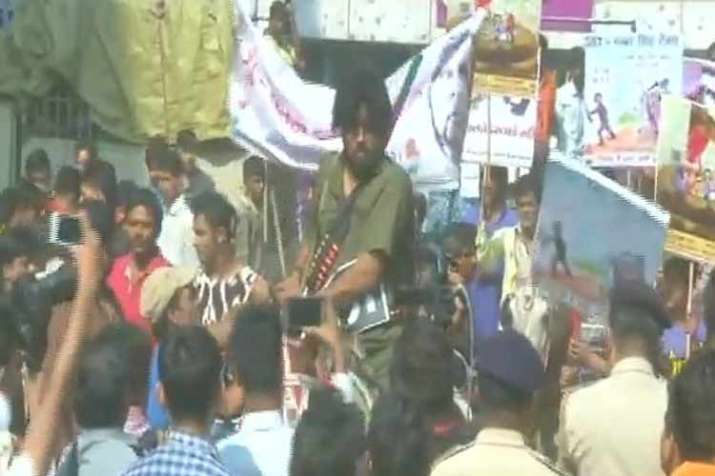 Poll campaigns have been known to be laden with symbolism and innovative ideas that parties adopt to highlight the issues that impact voters. Campaigns undertaken by political parties have been known to be far more interesting than the actual outcome of the poll itself.
And when the election in question is the home state of Prime Minister Narendra Modi himself, expect things to go a notch up.
Taking cue from Rahul Gandhi's inventive 'Gabbar Singh Tax' jibe at the Modi government over what the party has termed as a 'hurried and flawed' implementation of the Goods and Services Tax, Congress workers hit the streets of Surat on Tuesday to protest the all-encompassing indirect taxation regime in poll-bound Gujarat.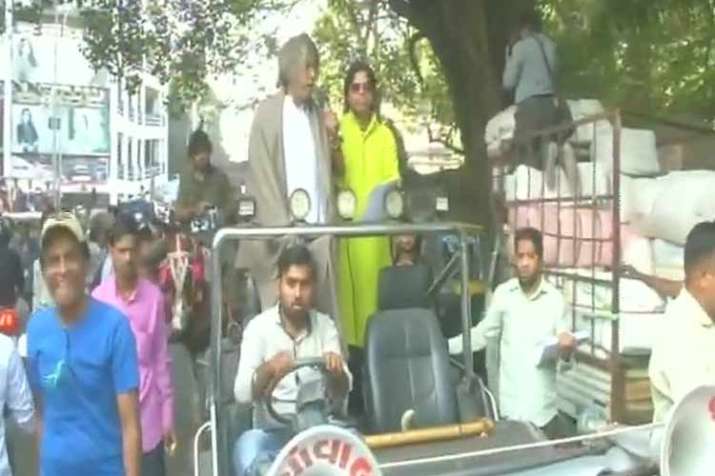 Congress workers, decked up as characters straight out of the Bollywood runaway 'Sholay', took out a rally in Surat to mark their protest to the GST, an issue that the Congress vice president has made a cornerstone of the party's campaign in the state.
The Congress workers did not just dress up as characters of the film, their attire was replete with the artillery to complete the look. Other than the characters, other Congress workers were also seen brandishing rifles and guns during the rally.
"They took out the rally without permission and were also carrying air guns. We are taking us with them, we have also informed RO, a team is coming to take stock of the situation and take further action," VJ Chaudhary, Salabatpura Inspector told ANI.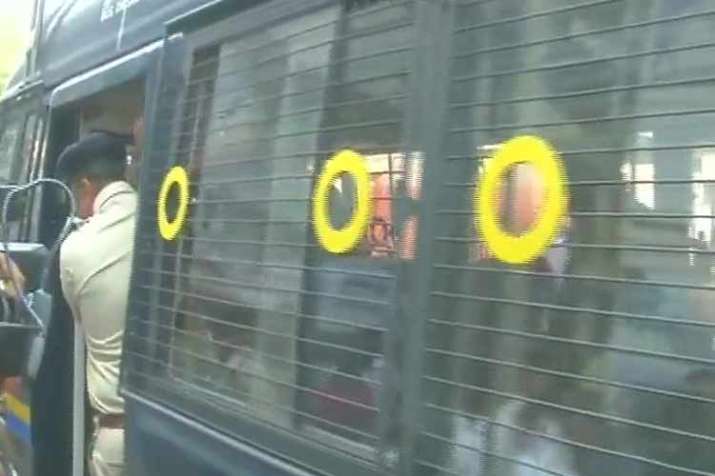 Addressing a rally earlier this month, Rahul Gandhi had said the "Gabbar Singh Tax" had caused damage to the small and medium scale businesses in Gujarat and elsewhere in the country.
"This Gabbar Singh Tax is looting the small people of this country. This Gabbar Singh Tax is only aimed at breaking the back of the small and medium scale industries of Gujarat and (the rest of) the country.
"GST has damaged Gujarat and India. Good that they (Centre) brought some changes in it yesterday. But, we will not stop at this. We will stop only when Gujarat and India get the GST and not the Gabbar Singh Tax," he added.
The Congress VP's comments came a day after the GST Council revised the tax rates for around 200 items, bringing 180 items in the 28 per cent bracket to 18 per cent.
The troubles traders and businesses have been facing following the rollout of the GST has been one of the biggest campaign points for the Congress in Gujarat, considered a state where businesses rule the roost.
The 182-member Gujarat Assembly will go to the polls in two phases — on December 9 and 14. Results will be declared on December 18.