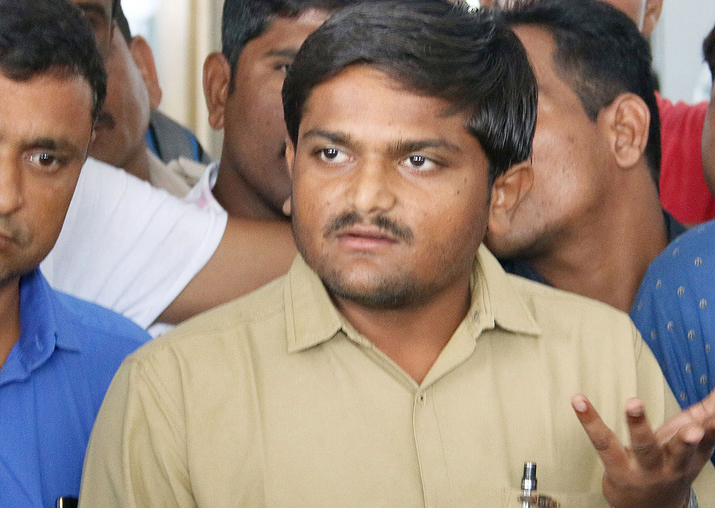 Patidar quota agitation leader Hardik Patel today claimed that Congress president Sonia Gandhi will take a final call on the demands including reservation to the community in government jobs and educational institutions.
Patel said that the Congress party is expected to announce its decision before November 8. He said that senior Congress leader and legal expert Kapil Sibal has already done a study on how to provide reservation to the non-reserved community and submitted a report to Sonia Gandhi.
"She will now take a final call on the matter. The party is expected to announce its decision by November 8," he said.
Patel also advised Congress leaders not to speak unnecessarily on the matter of reservation.
Patel had last week issued an ultimatum to the Congress to clarify its position on quotas for Patels by November 3. He had even refused to meet Congress vice president Rahul Gandhi, saying "he will meet the Congress leader only if the party explains how it proposes to give reservations constitutionally".
Patel had also maintained that if the Congress clarifies its stand on quotas for the Patels, he will not have issues in supporting the Congress in the forthcoming state Assembly elections.
Gujarat will go to polls in two phases on December 9 and December 14. Results of the 182 Assembly seats will be declared on December 18.