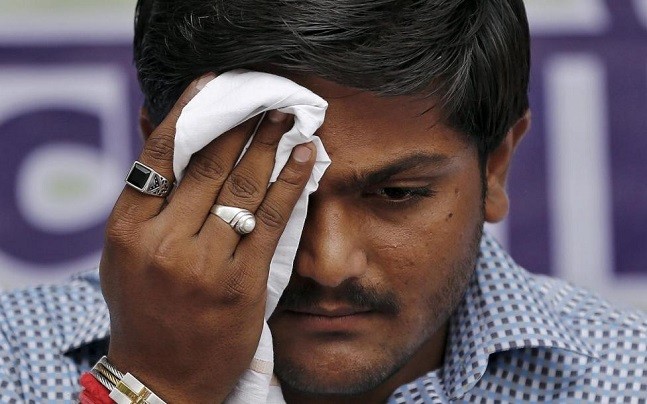 In a big blow to the Congress party, six big organisations representing the influential Patidar community of Gujarat have turned against Patidar Anamat Andolan Samiti (PAAS) leader Hradik Patel.
These organisations have alleged that the Congress is misleading the Patidar community in the name of reservations.
They have pointed out that the reservation formula given by the Congress and Hardik is not constitutional saying it can never ensure reservation for the Patidar community.
These organisations further said that they had doubt on the formula from the beginning but it was vindicated after senior lawyer Harish Salve gave his opinion on the matter.
According to these organisations, Salve told them that it is not possible to give reservation to the Patidar community under Article 31C and Article 46 of the Constitution.
After Salve's opinion, these organisations have turned against Hardik Patel.