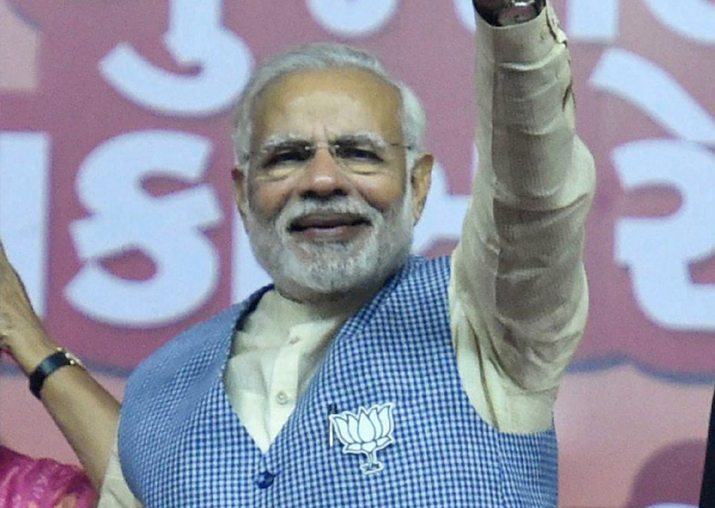 Prime Minister Narendra Modi will on Tuesday morning travel in a sea-plane from Sabarmati River in the city to Dharoi dam in Mehsana district, the first-ever flight by the PM in the country.
"Tomorrow (Tuesday) for the first time in the history of the country a sea-plane will land on the Sabarmati river. I will go to Ambaji in the sea-plane after landing in Dharoi dam and come back," Modi announced at a poll rally here.
"Our party had planned my road show tomorrow. However, the administration has not given permission and I had time so I decided to go to Ambaji in the sea-plane," Modi added.
"We cannot have airports everywhere, so our government has planned to have these sea-planes," Modi said.
As per the schedule, at 9:30 am, a seaplane carrying PM Modi will land on the waters right at the Sabarmati Riverfront. From there, PM Modi will go to the Ambaji Temple to offer prayers and come back right here and land on the waters.
Minutes later, at 10 pm, BJP president Amit Shah called a one-line press conference at the BJP's specially created election media centre to make the same announcement.
The decision was taken after the Ahmedabad Police denied permission to hold a roadshow of the Prime Minister citing security reasons.
The first phase of elections in 89 constituencies on Saturday saw a 66.75 per cent turnout. The maximum voting (79.15 per cent) was seen in the tribal district of Narmada, followed by Tapi with 78.56 per cent, and the minimum (59.39 per cent) recorded in Devbhoomi Dwarka district.
The election in the remaining 93 constituencies in central and northern regions of the state will be held in the second phase on December 14. Counting of votes will take place on December 18.