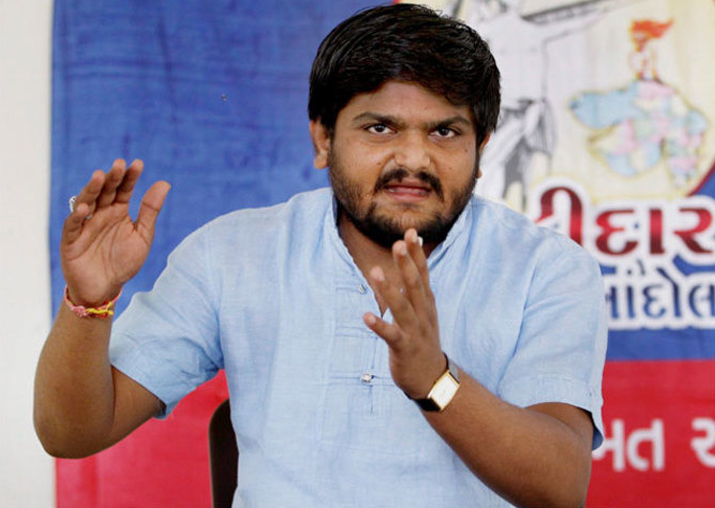 In an exclusive interview with India TV, Patel said that on November 6, he will announce his decision whether to join the Congress or not.
Patel, who had given an ultimatum to the Congress to come clear on reservations for his community by November 3, also said that he will meet
Rahul Gandhi
only if his demands are met. 
He reiterated that the party must explain how it will provide reservation to the community members if it wins the elections. 
Here are the main points that Hardik Patel said in the interview: 
1. People are free to attend anyone's rally, anyone can go. I have not asked them anything. My supporters are free to attend rallies. 
2. On November 3, they day Rahul Gandhi will hold a mega rally in Surat, I will be in the city. I will appear before the court and I will be free by the afternoon, however, his (Rahul Gandhi) rally will continue till late evening.
3. Everything is clear, I will not meet Rahul Gandhi in Surat on November 3. We want fulfilment of our demands. 
4. I never asked my supporters not to attend BJP's rallies. I just asked them to protest against them. I have not issued any direction.
5. NCP is not a player here. Praful Patel came here to extend Diwali greetings. It was not a political meet.
6. Talks are on with Congress. After November 4 and 5 rallies, on November 6, I will announce my decision on going with Congress.
7. Our technical team members are holding talks with Congress' technical team. They are in regular touch with each other. 
8. I have no grievances against anyone and I like when people protest against me.
Gujarat will go to polls in two phases on December 9 and December 14. Results of the 182 Assembly seats will be declared on December 18.
Watch full interview here: