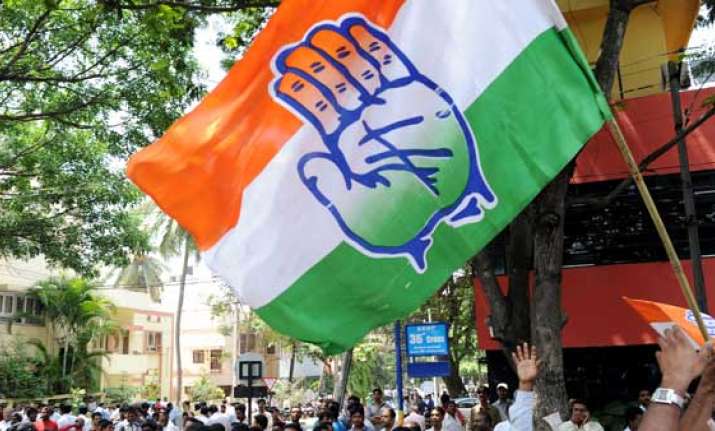 The Congress on Monday released its second list of 13 candidates for the upcoming Gujarat Assembly elections, according to news agency ANI. 
In a list for 13 assembly constituencies, the grand old party decided to field Aadam B Chaki from Bhuj, Jiwan Kumbharvadia from Jamnagar Nagar (North) and Ashok Lal from Jamnagar (South). In an unusual move, the party also replaced four candidates.
The first list of candidates released by the Congress for the Gujarat Assembly elections came as a disappointment for the Patidar Anamat Andolan Samiti (PAAS), as only two of its members have found a place in it.
Two PAAS members - Lalit Vasoya and Amit Thummar -found their names in the list released yesterday, even as the Hardik Patel-led organisation had demanded 20 seats.
Upset with the development, the PAAS leadership directed its two members (who were given tickets) not to fill their nomination forms, as a sign of protest.
However, one of them (Vasoya) filed his nomination today from Dhroaji seat on the Congress' ticket.
After he filled up the form, Patel quota agitation leader Hardik Patel tweeted lines of a poem written by former prime minister Atal Bihari Vajpayee.
"Badhayein aati hain, ayengi, ghire pralay ki ghor ghataein, paon ke niche angare, sir par barse yadi jwala, nij hato main haste haste, aag lagakar jalna hoga, kadam milakar chalna hoga".
The lines loosely translate to, "obstacles keep on coming, sky might be overcrowded by doom, embers beneath your legs, rain of fire on your head, but we have to set our hand on fire, we have to walk with each other, matching every step.
Hardik also cancelled his rally which was to be held in Rajkot, where he was supposed to announce support for the Congress party, after the row over ticket distribution.
The Congress on Sunday released its first list of 77 candidates, in which apart from two PAAS members, over 20 other Patel candidates were given tickets.
Soon after the list was released, agitated PAAS members started protest in many parts of the state, as they claimed that they were not given proper representation in the released list.
In Surat, the PAAS members ransacked the Congress city unit office and indulged in sloganeering against the party.
"Our community members have not been given proper representation in the list that has been declared. We will not allow any Congress office to function in the state," Surat city PAAS convener Dharmik Malaviya told reporters last night.
In Ahmedabad, PAAS convener Dinesh Bhambania along with his supporters created ruckus at the house of state Congress president Bharatsinh Solanki.