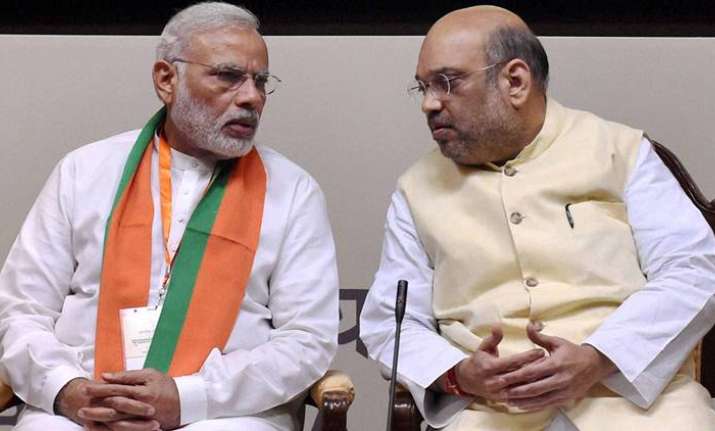 The ruling Bharatiya Janata Party (BJP) is likely to to release the first list of its candidates for the upcoming Gujarat Assembly elections.
The Central Election Committee (CEC) of the party is holding meeting this evening to discuss the candidates for Gujarat polls.
Prime Minister Modi, Party chief Amit Shah, state Chief Minister Vijay Rupani, and other office bearers have reached the party headquarters for the CEC meeting on Wednesday evening. 
The party may release the first list of candidates after the CEC meeting on Wednesday.
The two phase elections in Gujarat will take place  on December 9 and 14. The results will be announced along with that of Himachal Pradesh on December 18.
The first phase of the polls in Gujarat will cover 89 constituencies in 19 districts while the second phase will cover 93 constituencies spread across 14 districts.
The filing of nominations for the polls began on November 14.
In Gujarat, the home state of Prime Minister Narendra Modi, the Congress is trying to dislodge the ruling BJP  which is holding power in the state for almost two decades now.
In 2012 elections, the BJP under the leadership of Narendra Modi had won 115 out 0f 182 seats in the Assembly and the saffron party had garnered 47.85% vote share. The Congress, on the other hand, had won 61 seats with 38.93% vote share.