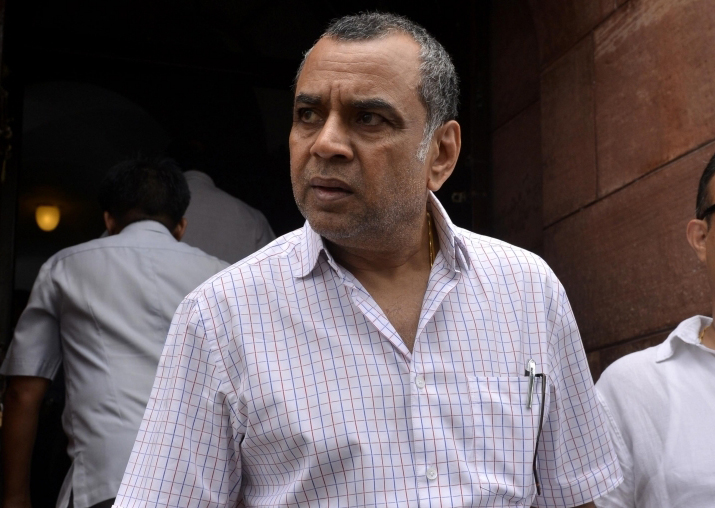 At a time when Rajput community across the country is protesting against Sanjay Leela Bhansali's controversial film 'Padmavati', BJP MP Paresh Rawal has stoked a fresh controversy by comparing the royals (raja) and music (vaja) to monkeys (vandra). 
Speaking at a public meeting in Rajkot, the actor-turned-politician, while remembering Sardar Patel, compared the royals (raja) and music (vaja) to monkeys (vandra).
Soon after this, the Karni Sena, which has been spearheading nationwide protests against 'Padmavati', warned Paresh Rawal over his statement.
Rawal, who represents the Ahmedabad East seat in the Lok Sabha, however, later apologised for his alleged derogatory remark, saying his remark was not on the community.
"My statement was not on the Rajput community. They are a splendor community in India and they make us proud. Nothing wrong will come out of my mouth against such a brave community," Rawal said.
"If anyone was hurt by the statement I would like to apologise for it," he added.
Meanwhile, Patel quota agitation leader Hardik Patel slammed Rawal for his derogatory remark.
भाजपा के नेता परेश रावलजी ने राजकोट में राजा-महाराजाओ को बंदर कहा !!
राजा-महाराजाओ ने अपनी रियासत देश की अखंडिता के लिए दी हैं।परेश रावलजी एसी ज़बान कहा से हो गई,अभिनेता से नेता हो गए आप..तूफ़ान आने की भनक पंछी को पहले लगती हैं।

— Hardik Patel (@HardikPatel_) November 25, 2017
Earlier this week, the veteran actor had triggered a controversy with his tweet targeting the Congress. However, he later deleted the tweet and issued an apology for 'hurting feelings'.
"Our Chai-Wala is any day better than tour Bar-Wala!" he had written in the tweet that is now deleted.
Rawal had tweeted this while responding to the 'Indian Youth Congress' online magazine 'Yuva Desh,' where they tweeted a picture of PM Modi in conversation with Donald Trump and Theresa May.
Gujarat will go to polls in two phases on December 9 and 14. Counting of votes will take place on December 18.