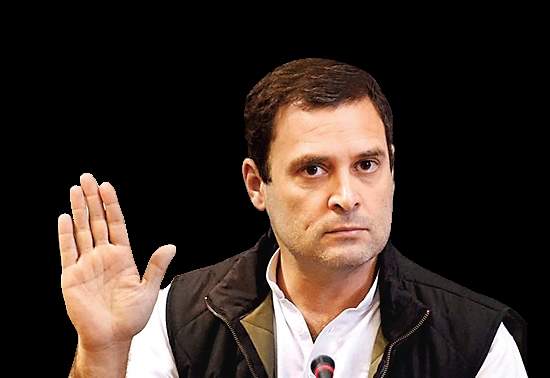 The BJP leaders have decided against using the word "Yuvraj" in Gujarat election campaign for taunting Congress vice-president Rahul Gandhi. The decision came after the Election Commission prohibited the saffron party from using this word.
The ruling party of Gujarat will now use the word "Yuvraj" for indirectly targeting Rahul Gandhi. 
The Election Commission prohibited the use of  the word "Pappu" on Tuesday evening saying it was "insulting". The decision had an immediate impact as the BJP released a new campaign video in which the word "Yuvraj" has been used.
However, the Congress has even objected to the use of the word "Yuvraj". Reacting to BJP's new campaign video, Congress leader RPN Singh said that it would have been better had the saffron party used the word "Shehzada". 
The BJP leaders, on the other hand, felt elated over the discomfiture of the Congress party.
Union minister Giriraj Singh argued that the BJP leaders  never called Rahul Gandhi "Pappu".
" It's the Congress leaders who made Rahul Gandhi Pappu," he sarcastically remarked.  
In Gujarat, the home state of Prime Minister Narendra Modi, the Congress is trying to dislodge the ruling BJP  which is holding power in the state for almost two decades now.
The two phase elections in Gujarat will take place  on December 9 and 14. The results will be announced along with that of Himachal Pradesh on December 18.
In 2012 elections, the BJP under the leadership of Narendra Modi had won 115 out 0f 182 seats in the Assembly and the saffron party had garnered 47.85% vote share. The Congress, on the other hand, had won 61 seats with 38.93% vote share.