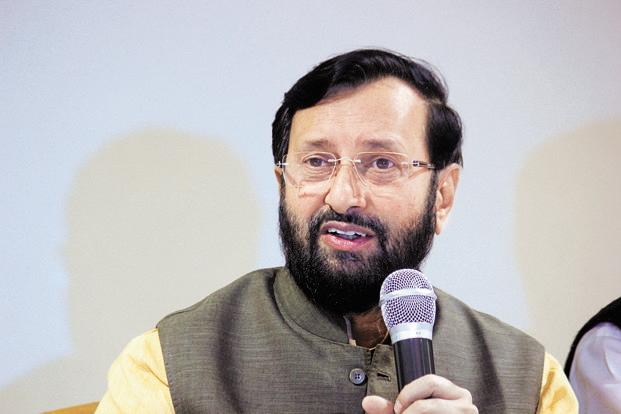 With Congress vice-president Rahul Gandhi pushing for rationalization of Goods and Services Tax (GST) rates, Union HRD minister Prakash Javadekar on Sunday said Congress leaders are "hypocrites" as they support the indirect tax at GST Council meets but speak against it in public.
Referring to Gandhi's promise to cap GST rates at 18 per cent if voted to power, Javadekar said the Congress vice-president intends to increase the tax burden on the common people.
"I want to ask what kind of uniform tax structure he (Gandhi) wants? He is advocating for 18 per cent GST on all items. It means that all those commodities that fall in zero per cent, 5 per cent or 12 per cent slabs should be charged at 18 per cent. It seems the Congress wants to increase the tax burden on people," Javadekar said at a press conference here.
Gandhi, who has been spearheading an aggressive campaign against the BJP for the next month's assembly polls, on Saturday said he would not rest till the five-slab "Gabbar Singh Tax" was converted into the "Goods and Services Tax" with an 18-per cent cap.
"Congress leaders are 'pakhandi' as they are adopting double standards on GST. They were also involved in preparing GST rates. During the GST Council meetings, Congress ministers support GST, but after coming out of the meetings they tell people that they are against it," the senior BJP leader said.
He said Gandhi's visit to Surat, the country's diamond polishing hub, on November 8 turned out to be a damp squib.
"Rahul visited Surat with a hope that a large number of people would turn up to listen to him. But, it did not happen. People on board his flight to Delhi told us that Rahul was very angry. It shows that people have rejected him and the Congress's politics of hypocrisy, something which we never do," Javadekar said.
 
He earlier participated in a door-to-door campaign in Sabarmati area of the city.