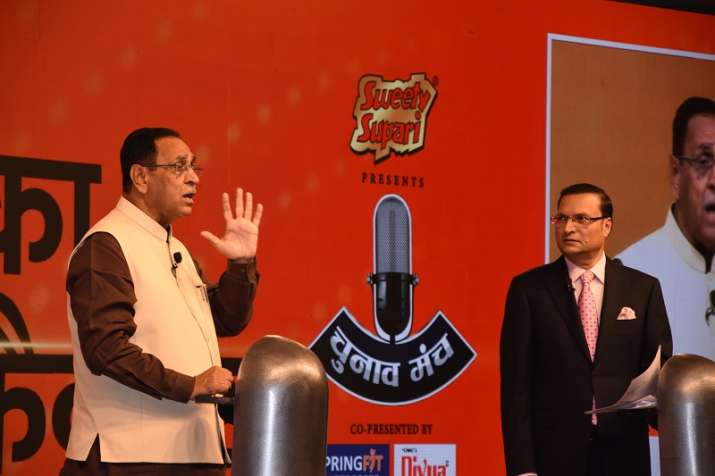 Amid fears in the BJP that the party is losing support of the traders community, Gujarat Chief Minister Vijay Rupani said the Narendra Modi government is trying to resolve all problems being faced by small businesses in the aftermath of the GST implementation. 
Talking to India TV Editor-in-Chief Rajat Sharama at India TV conclave 'Chunav Manch', Rupani said disruptions due to the GST were expected and Prime Minister Modi is doing his part to smooth the transaction.  
"Traders believe that GST is good for business and they have been asking for it for a long time. They understand that there are always issues when a new system comes in," Rupani said. 
The Chief Minister said his government held a series of meetings with traders in the state to understand their concerns and has tried to resolve it in the recent GST Council meeting. 
"PM Modi had said that he would review the GST in three months and he did so. He is doing everything to help people. In last GST Council meeting, the government took note of concerns of traders and came with solution," the BJP leader said. 
The traders community in Gujarat has been a long-time backers of the BJP. Hit by, demonetisation and the GST, small businessmen, specially those trading in textiles, recently went on strike to seek relief.