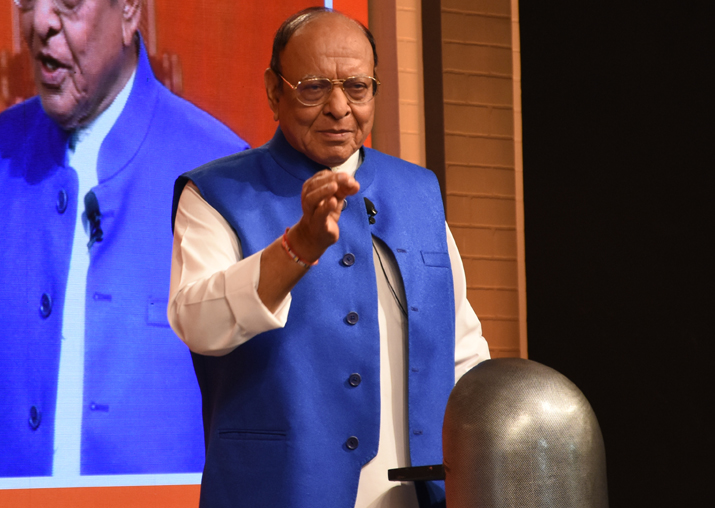 Former Congress leader Shankersinh Vaghela has said that the people of Gujarat are now looking towards a third alternative, as they are unhappy with both the BJP and the Congress. 
Replying to questions in India TV's daylong conclave 'Chunav Manch', Vaghela said: "The people of Gujarat voted for Congress since 1960, but their expectations were belied. They have been voting the BJP to power for last 22 years. But now, the voters are looking towards a third alternative, and that is where the Jan Vikalp (a recently formed political forum) comes up."
Vaghela rejected charges that he was trying to divide anti-BJP votes. "Was Arvind Kejriwal trying to divide votes of Congress, BJP in Delhi? Was Mamata Banerjee trying to divide votes of Left and Congress in West Bengal? The politics of third alternative works in the whole of India. To say that ours is a B team of BJP or C team of Congress is incorrect."
Asked what would be the result of Gujarat elections, Vaghela sidestepped the question and said: "The people of Gujarat will win. But it will not be easy to defeat the BJP, because it is in power both at the Centre and in Gujarat."
Vaghela said, "Congress could have achieved majority in 2012 elections, but 28 candidates were changed half an hour before the closing of nominations. The High Command had intervened at the eleventh hour. We won 60 seats, and if we had won 28 more, we could have achieved majority mark in 2012."
The senior Gujarat leader also revealed that BJP had offered a Lok Sabha nomination in 2014, but he refused. "I was not ready to sacrifice my self-respect".
Asked about what he told Prime Minister Narendra Modi in his ear after hugging him in 2014, Vaghela smiled and replied: "Well, it was I who started his hugging habit. He then hugged Putin, Obama, and now Trump. But the issues that I had raised at that time remain. I had spoken about big expectations of people, return of Kashmiri Pandits to valley, Ram temple in Ayodhya and removal of Article 370. Nothing has been achieved so far."
"As for what I spoke in Modiji's ear, that forever shall remain a secret", he added.