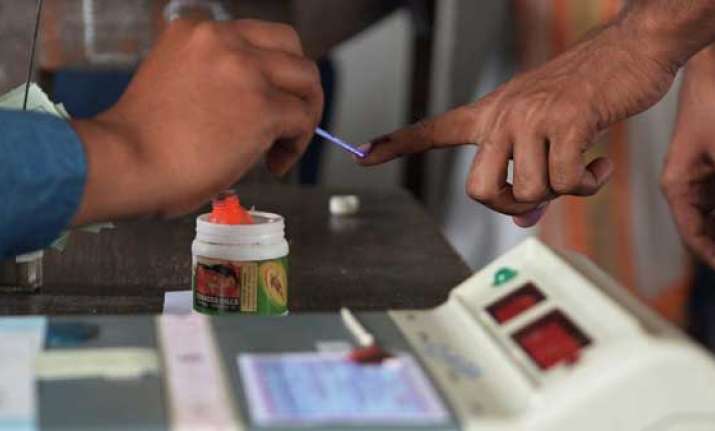 89 constituencies will go to the polls on Saturday during the for the first phase of the Gujarat Assembly elections. 
In the first phase , around 2.12 crore voters will decide the fate of 977 candidates,  including Chief Minister Vijay Rupani, who are trying their luck in these elections. Rupani is contesting from Rajkot (West) seat.
Apart from Rupani, other Prominent candidates in the fray for Saturday's battle include Congress' Shaktisinh Gohil (Mandvi) and Paresh Dhanani (Amreli). 
The election campaign for the first phase of polling ended on Thursday evening. The war of words between the two main parties – BJP and Congress - often turned vituperative.
The Congress suspended its senior leader Mani Shankar Aiyar from party on Thursday  for referring to Modi as a "neech kism ka aadmi" (vile sort of man), triggering a controversy just ahead of the election. 
The campaign shaped up as a duel between Modi and Gandhi, and often turned personal. 
The poll narrative kept changing with issues such as the Ayodhya title suit, Gandhi's imminent elevation as Congress president and his visits to temples being raised by BJP leaders. 
Gandhi emerged as the Congress' pivot to take on the might of the prime minister on his home turf.  
While Modi addressed about 15 rallies, Gandhi spent more than seven days in Saurashtra and south Gujarat, addressing a number of meetings. 
BJP president Amit Shah, the chief poll strategist of the saffron party, also addressed a number of rallies, mainly targeting the Congress and Gandhi. 
The BJP drafted in Union ministers Arun Jaitley, Rajnath Singh, Nirmala Sitharaman, besides Uttar Pradesh Chief Minister Yogi Adityanath, Rajasthan Chief Minister Vasundhara Raje and Madhya Pradesh Chief Minister Shivraj Singh Chouhan. 
The Congress fielded former prime minister Manmohan Singh and prominent leaders such as P Chidambaram, Jyotiraditya Scindia and Sachin Pilot to canvass for votes.  
The second phase of polling comprising 93 seats in north and central Gujarat will take place on December 14. The counting of votes will be taken up on December 18.
In Gujarat, the home state of Prime Minister Narendra Modi, the Congress is trying to dislodge the ruling BJP  which is holding power in the state for almost two decades now.
In 2012 elections, the BJP under the leadership of Narendra Modi had won 115 out 0f 182 seats in the Assembly and the saffron party had garnered 47.85% vote share. The Congress, on the other hand, had won 61 seats with 38.93% vote share.