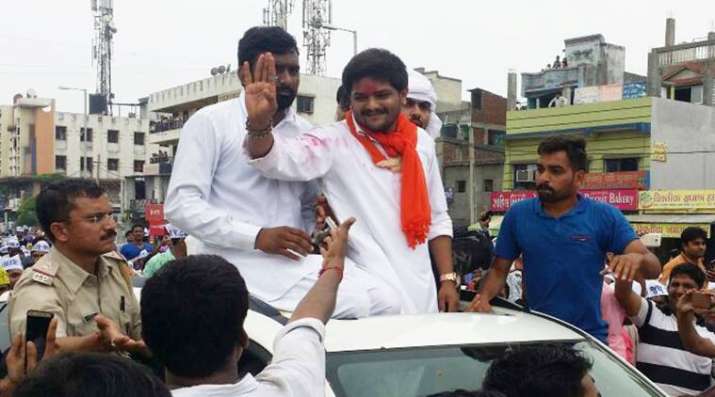 Amid speculations over Hardik Patel joining hands with the Congress ahead of the Gujarat Assembly elections, the Patidar leader on Thursday gave ample hints that the deal is almost done, adding that the official announcement of the same may be made on November 3, when Congress vice president Rahul Gandhi visits the poll-bound state.  
In an exclusive interview to India TV, Hardik said that as soon as the Congress party presents its plan of providing reservation to the Patidar community, he will extend his support to the party.
"Congress has done all the preparations over how the reservation can be planned and implemented," Hardik Patel told India TV.
 
"Rahul is coming (to Gujarat) on November 2 or 3. We will keep our demands before him. As soon as he supports us, we will carry out a huge public rally, and will Rahul Gandhi's speech to everyone," he added. 
Hardik also said if Congress wants, leaders of the Patidar Anamat Andolan Samiti (PAAS) can contest election on the party's tickets. 
Heaping praises on the Gandhi scion, Hardik said, "Rahul has proved himself in last two months. Now, people have started listening to him seriously and are getting attached to him. If he does something good, he can become the PM (prime minister)". 
When questioned about the CCTV footage that shows Hardik Patel coming out of Rahul Gandhi's room in an Ahmedabad hotel after 1.5 hours, the Patidar leader reiterated that he didn't meet Rahul. "Will meet in public when I have to, not secretly," he said.