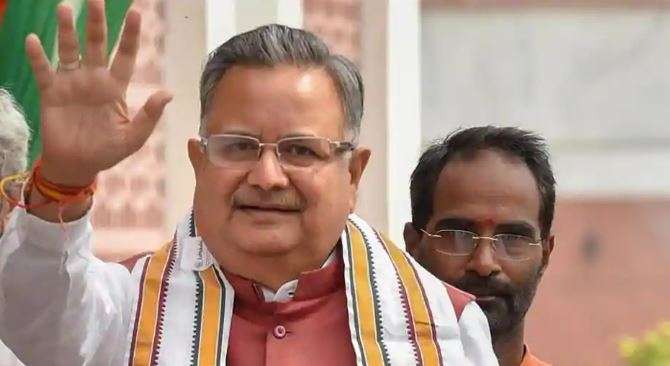 Little did BJP know that Tuesday would bring the saffron party on a page it never wanted to be on. A rude shock awaited BJP as voters rejected the Raman Singh-led government, which was fighting a prestige battle in the Hindi heartland. 
Earlier, majority of exit polls had said Congress was likely to get enough seats to form a government in Chhattisgarh. But some predicted the BJP would retain the state. 
Raman Singh has been dethroned by the Congress, which had been aiming to stage a comeback after being out of power for the last 15 years. While it acted as a boost for Rahul Gandhi's leadership, 'Brand Modi' and Modi-Shah's invincible image suffered a dent.
This time, the coalition between Mayawati-led Bahujan Samaj Party (BSP), former chief minister Ajit Jogi's Janata Congress Chhattisgarh (J) and Communist Party of India (CPI) has added another dimension to the electoral politics of the state which has been dominated by the BJP and the Congress.
Prominent candidates from the BJP for the November 20 polls included nine incumbent ministers - Brijmohan Agrawal (Raipur city south seat), Rajesh Munat (Raipur city west), Amar Agrawal (Bilaspur), Bhaiyyalal Rajwade (Baikunthpur), Ramsevak Paikra (Pratappur), Punnulal Mohile (Mungeli), Prem Prakash Pandey (Bhilai Nagar), Dayaldas Baghel (Nawagarh) and Ajay Chandrakar (Kurud) besides BJP state president Dharamlal Kaushik (Bilha).
The key Congress candidates included its state chief Bhupesh Baghel (Patan), Leader of Opposition in the Assembly T S Singhdeo (Ambikapur), party MP from Durg Lok Sabha seat Tamradhwaj Sahu (Durg rural) and former Union minister Charandas Mahant (Shakti).
Besides, Ajit Jogi is contesting from Marwahi, his wife Renu Jogi from Kota while his daughter-in-law Richa Jogi is a BSP nominee from Akaltara seat. In the second phase, the highest number of 46 nominees contested in the Raipur city south seat, while the lowest number of six fought in the Bindranavagarh seat.