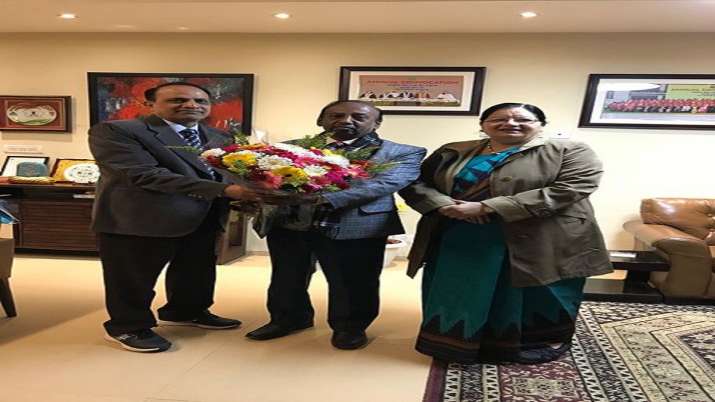 Professor Ilyas Husain has been appointed as the Pro-Vice Chancellor of Jamia Millia Islamia (JMI), Delhi. He is Professor in Department of Educational Studies, Faculty of Education of JMI.
Prof. Ilyas Husain is an alumnus of Aligarh Muslim Universirty (AMU) and Jamia and has a career in teaching and research of about three decades.
He has produced 10 Ph.Ds in different areas including educational administration, teacher education, higher education, ICT and policy issues. He has recently completed DRS project under Special Assistance Programme of the UGC of 5 years' duration. Being Head of Department, he has been the chairman of department Board of Studies and member of Academic Council and university court. He has written several papers and books and has developed documents /tools for the assessment of teacher education institutions.
He is a member of Board of Studies, School Board (Faculty Committee), Research committee and advisory committee of various universities and bodies. Presently he is also a UGC nominee in the DRS II in Sri Venkateshwar University, Tirupati (AP). He is also a member of various professional, research, and academic bodies and associations like NCTE, UGC, SCERT, Central and state universities. He has also contributed to Haryana Education plan and New Education Policy of MHRD.