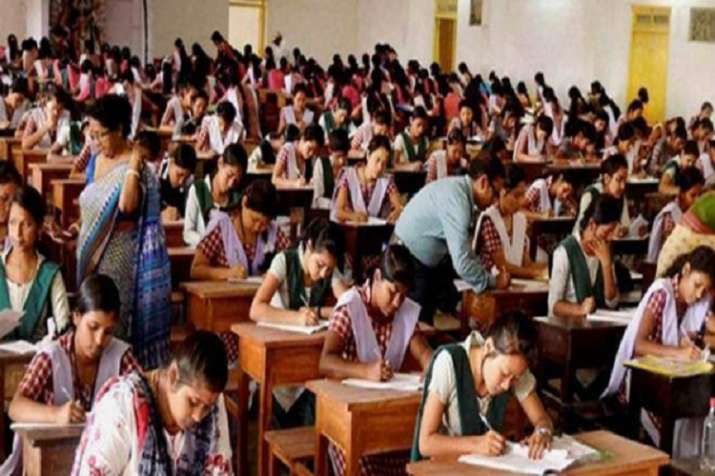 National Eligibility-cum-Entrance Test aspirants are all set for the NEET 2018 examinations which are scheduled for May 6. But this year, students are rather dismayed as many of them have been assigned outstation centres. Students and their parents feel that this might affect the performance as the day before the test will be spent travelling.
The students of the southern state of Tamil Nadu are facing a much more threat than examination woes as many of them have been allotted centres in Kerala, Karnataka and even Rajasthan.The decision has caused outrage among students, parents and even political parties. Tamil Nadu Chief Minister Edappadi K Palaniswami on Friday announced that his government will provide 1,500 aspirants with a second-class train ticket as well as Rs 1,000 as one-time assistance.
Opposition parties have also come together in support of the students. While actor-turned-politician and chief of the newly formed party Makkal Needhi Mandram chief Kamal Haasan and DMK working president MK Stalin have demanded government intervention, many others criticised the state government for their inaction.
"Tamil Nadu is one of the biggest states with maximum medical colleges and why should our students go to Andhra Pradesh and Karnataka and other states to write their exams? This is a complete betrayal of the interest of Tamil Nadu and we are having an impotent Chief Minister and government", criticised Pattali Makkal Katchi (PMK) Chief Dr Anbumani Ramadoss.
"No senior lawyer sent by the Tamil Nadu government when the NEET issue was argued in the apex court yesterday. This the concern for students of Tamil Nadu shown by the state government. As usual, it is painful that the central government has not shown any concern towards the Tamil Nadu students", tweeted DMK MP Kanimozhi. 
There was neither planning nor preparedness by the TN Government to handle the NEET exams. While the TN Govt sends senior counsels to SC for every hearing in sand quarry case, no senior counsel represented TN during the NEET center hearing yesterday.
1/ 2

— Kanimozhi (கனிமொழி) (@KanimozhiDMK) May 4, 2018
As usual, the Union Government is insensitive to the plight of the students and it is the students who suffer ultimately.
2 /2

— Kanimozhi (கனிமொழி) (@KanimozhiDMK) May 4, 2018
Earlier on Thursday, the Supreme Court stayed the Madras High Court's direction to the Central Board of Secondary Education (CBSE) to allot nearby examination centres for NEET aspirants in the states.
Meanwhile, support has started pouring in for students who have been allotted centre outside Tamil Nadu. The Kerala government on Saturday directed all Collectors and district police chiefs to arrange help desks at all major railway stations to provide necessary help for the candidates. State Revenue and police authorities have been directed to ensure them hindrance free travel and other facilities including accommodation.
But their troubles do not end here. As most of the students will be taking their examination outside Tamil Nadu, they will have to tackle their question papers only in English.
NEET examination papers will be available in English and regional languages like Hindi, Assamese, Bengali, Gujarati, Kannada, Marathi, Oriya, Tamil, Telugu and Urdu but regional papers except Hindi and Urdu will be available in the respective states of the language. This would mean that Tamil question papers will be available only in the examination centres in Tamil Nadu, further accentuating the students' woes.
Well, it seems that students who have been battling all odds to fulfil their dreams of becoming a doctor are being further tested and put under enormous pressure.