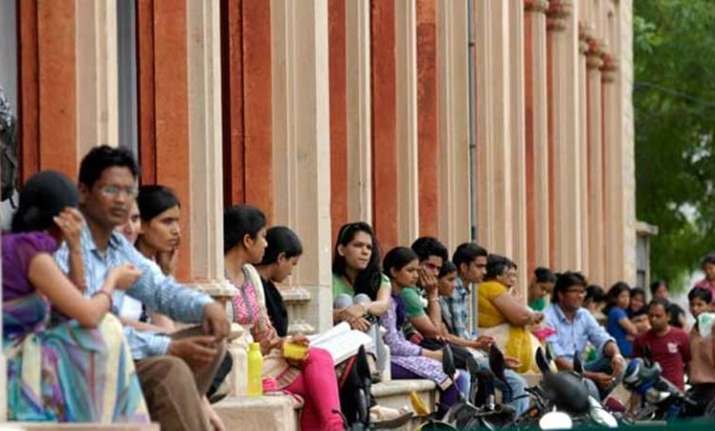 NEET Medical Entrance 2018: CBSE will conduct the NEET or National-Eligibility-cum-Entrance Test on Sunday, with many medical aspirants wanting admission to undergraduate MBBS and BDS courses across India.  
The NEET 2018 test will consist of one paper in all languages notified by Central Board Secondary Education (CBSE). It will contain 180 objective type questions from Physics, Chemistry and Biology (Botany & Zoology). Many students aim to get through in the high-pressure NEET Exams in one go. 
NEET 2018: Here are some last moment tips that could help you out crack in single attempt:
1. Avoid learning new topics
At a time when the crucial NEET 2018 Test is just a few hours away, avoid cramming any new topic. Focus on what you have learnt, and do not grasp things at the last moment. Trying to learn new topics will only confuse and stress you, leaving an adverse affect on your preparation. 
2. Revise concepts
Important topics, concepts, formulae need to be revised so that you have an idea in your head. This will not only help you retain information, but will also boost your confidence levels. 
3. Don't waste time in guess work
Right answers will add up to your score but wrong answers will deduct those crucial marks due to negative marking. If you are completely clueless about any question, do not answer it on the basis of a guess. Act smart, leave such questions, avoid negative marking and wasting time. Just move on to the next question.
4. Key areas to focus
# Biology: 
Revise examples of morphology, anatomy and kingdoms
Go through all the diagrams
Also go through: Ecology and Environment, Genetics, Cell Biology, Morphology, Reproduction and Physiology of Plants and Animals, Basics of Biotechnology
# Physics
Do revise modern physics, heat and optics as they have more weightage
Don't waste much time on problems that seem tough
Also go through: Mechanics, Optics, Thermodynamics and Nuclear Physics are areas you must revise at the last moment
# Chemistry
Maintain your focus on conceptual questions along with factual ones
Organic and inorganic chemistry requires least calculation, so try and attempt these questions first
Also go through: Coordination Chemistry, Mole Concept, General Organic Chemistry, Chemical Bonding, Periodic Table
5. Keep calm, overcome stress
If you encounter stress on the last day, try to relax in whatever way that suits you to revitalise yourself. Meditate, listen to music, do Yoga for some time or whatever you feel relaxed with and then get back to business. Good luck!