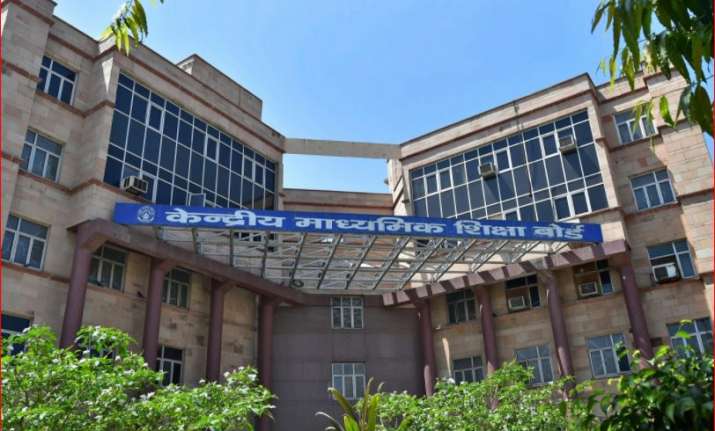 The Central Board of Secondary Education (CBSE) today announced dates for re-examination of  Class 12 Economics paper.
The re-examination of Class 12 Economics paper will be held on April 25. 
"Re-examination of Class 12th exam will be held on 25th April," Education Secretary Anil Swarup told media persons.
As for Class 10 Maths paper, he said that if it at all a re-exam will happen, it will happen only in Delhi and Haryana in July and a decision will be taken on this in next 15 days.
"Regarding Class 10th re-examination, as leak was restricted to Delhi and Haryana, if it at all a re-exam will happen, it will happen only in Delhi and Haryana and a decision will be taken on this in next 15 days. If at all a re-exam is done, it will be in July," he added. 
He further said that no re-examination will be held outside India. 
CBSE's Class 10 mathematics and Class 12 economic papers were leaked on WhatsApp after which the board had announced re-examination of these papers.
The exams for economics and mathematics papers were held on March 26 and March 28 respectively. 
The outrage over the paper leaks spread across the country. In Delhi, students and Congress youth leaders held protests on the issue, accusing the CBSE of negligence and demanding immediate action against the guilty. 
Meanwhile, six students were detained in Chatra district of Jharkhand in connection with the leak, while in the national capital, the Delhi police wrote to Google for details of the e-mail address from where the CBSE chairperson was sent an email on the Class 10 mathematics paper being leaked. 
The police also questioned 10 more people and "interacted" with the CBSE controller of examinations over the leak. 
HRD Minister Prakash Javadekar, in a series of tweets, said, "In the larger interest of academics & students the sensitive govt has taken a decision not to have nationwide retest in Maths for class 10th". 
"The test will be held in Delhi, Haryana after final inputs from police and that too if needed it will be held in July. In the interest of students of 12th class, so that they will not be hampered in their future career, their economic retest will happen on 25th April. So now no confusion .All the best," he said.
 
The opposition stepped up its attack on the government over the issue, with Congress president Rahul Gandhi taking a swipe at Prime Minister Narendra Modi, saying he would now write a sequel to his book "Exam Warriors" to "teach students and parents stress relief, once their lives are destroyed due to leaked exam papers". 
The Congress has already demanded the sacking of Javadekar, who today turned to students for finding a solution to the "challenge" of tackling paper leaks. 
Maharashtra Navnirman Sena (MNS) chief Raj Thackeray too attacked the government and asked students and parents to boycott re-examinations for the CBSE exam papers that got leaked. 
Meanwhile, Delhi Deputy Chief Minister Manish Sisodia shot off a letter to Javadekar, asking him to convene a meeting of all state education ministers to discuss ways to stop recurrence of such serious incidents. 
The CPI(M) also expressed concern over the CBSE leak and said the entire institutional mechanism in the country dealing with education was under threat. 
Protests continued in Delhi as some students gathered on Parliament Street in the heart of the city, while members of the Congress' National Students Union of India (NSUI) marched towards Javadekar's residence but were stopped. 
Student groups and the Delhi Pradesh Congress Committee (DPCC) also demonstrated outside the CBSE headquarters in east Delhi's Preet Vihar, raising various demands, including an independent investigation. 
A delegation of the RSS-backed ABVP also met the Union minister raising similar demands, including necessary procedural changes to ensure "leak-proof" exams. 
Earlier in the day, scores of students also demonstrated outside the CBSE headquarters, asking for an early resolution to their problems. 
The Delhi Police had registered separate cases on March 27 and March 28, respectively, to probe the leak of the Class 12 economics paper and Class 10 mathematics paper, following a complaint by the regional director of the CBSE. 
The police since yesterday have questioned 35 people, including a coaching centre's owner, 18 students and some tutors, in connection with the case, an official privy to the investigations said.
Watch Video: Re-examination of Class 12 Economics paper to be held on April 25