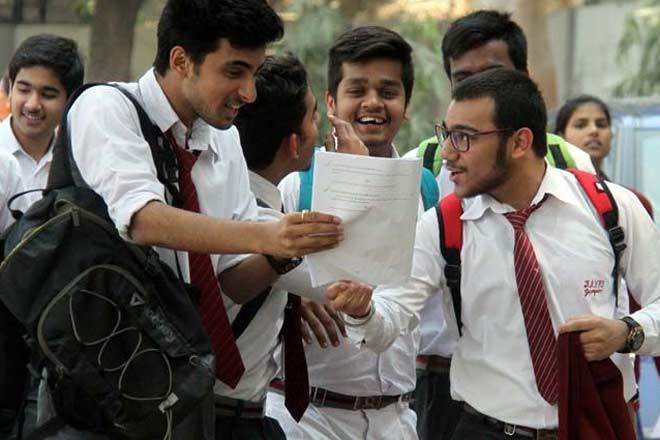 CBSE Class 12 Economics re-exam 2018: About 6 lakh class 12 CBSE students will appear for the economics re-exam on Wednesday after paper leak reports emerged.
The exam was earlier cancelled by the CBSE after the leak, which has left students harried as they are forced to go through the same syllabus yet again. 
The exam will be conducted at 4,000 centres across the country by CBSE, however, the board had exempted foreign students from appearing again as the investigation did not find the leak to have impacted their results. 
The board has also taken some extra security measures for the conduct of the exam, which, for the sake of security, were not revealed. 
The paper, earlier, was conducted on March 26, but was cancelled and rescheduled to April 25 after the news of the question paper-leak broke. 
CBSE Class 12 Economics re-exam 2018​: Here are five important things you should know before entering the examination hall on Wednesday:
1. CBSE will accept old admit cards
According to a circular dated March 30, the CBSE confirmed that the old admit cards would be accepted by the centres. The students are requested to go by the details provided in their admit card including the examination centre, which remains the same.  
2. Exam timings
The exam would start at 10:30 am and end at 1:30 pm. Students should be reporting to the examination hall half an hour prior to the exam, failing which they would not be allowed inside. To avoid any delay, students are advised to reach their respective examination centres by 9:30 am and be seated by 10 am.
3. Difficulty level
The difficulty level of the re-exam is likely to be equal to the earlier one, which was conducted on March 26. Students should not get worried, instead use the time left for revision. Do not take stress.  
4. Avoid reading new reference books at last moment
Please do not act in haste at the last moment. Avoid referring to new reference books just before the final day. Studying the NCERT and supplementary reading material provided by the board is sufficient.
5. Write impactful answers
Before writing down answers, understand the use of economic theories in handling real life situations in order to deal with application based and high order thinking skill questions. Also remain updated with current affairs, government policies, global issues. te impactful answers