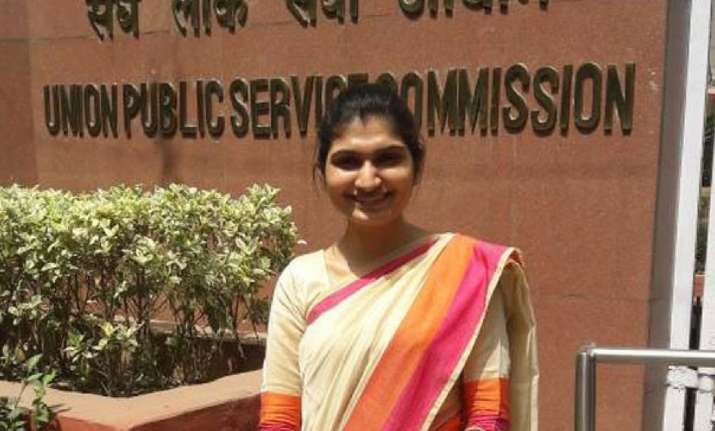 UPSC Civil Services Exam Result 2018: As the news for the much-awaited UPSC IAS exam hit the headline, one person has once again shocked everyone. Namrata Jain, who has scored 12th rank in the UPSC IAS Exam results this year, comes from Naxal-affected Dantewada region. 
She had hit headlines in 2016 for scoring an All India Rank of 99. Her story of victory despite all odds had stunned everyone then, and her resolution to shine brighter and brighter has shocked the nation now. 
According to reports,  she hails from Dantewada district under the Bastar division, a region notoriously synonymous with the Red Corridor and probably one of the worst-affected Naxalite regions.
An alumnus of KPS Bhilai School and engineering degree holder from Bhilai Institute of Technology, Namrata attributes her achievements to a group of IAS and IPS officers under the Dantewada district administration, who mentored her for the coveted exam. Namrata also credits her parents for their immense support in her IAS pursuit. 
According to her bio-data published on an online education site, a horrific incident of her childhood inspired her to take up civil services. As a young girl of ten, Namrata witnessed violence in her hometown of Dantewada when eleven policemen died as a result of a Maoist attack on a police camp, the report said. Seeing the police station in flames, she told herself she would do something for her strife-torn town, it said. 
Also read | UPSC announces Civil services final exam results: Check full list here
For the list of top 20 IAS Exam scorers click here
UPSC Civil Services Exam Result 2018: Meet IAS topper Kanishak Kataria