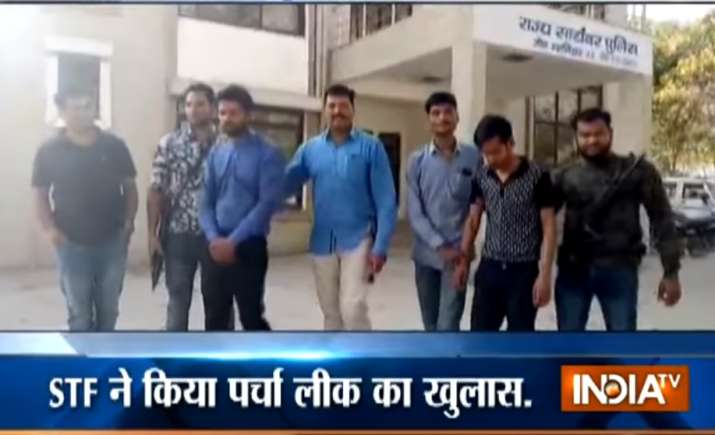 Days after question paper leak reports hit CBSE, a similar scandal has rocked Food Corporation of India in Madhya Pradesh. A Special Task Force (STF) of Madhya Pradesh on Sunday detained two agents and 48 aspirants for their alleged role in leaking an FCI examination paper.
The 50 people were taken into the custody for questioning. In addition, handwritten question papers and answer sheets were seized from them.
Inspector, STF Gwalior, Eijaj Khan revealed that the paper was leaked from Delhi and was then later sold to the aspirant for Rs 5 Lakh each at the exam centre in Gwalior. 
The agents had promised the aspirants that they will provide the paper at least an hour in advance and along with assistance in solving it. 
The aspirants had given an advance of Rs 50,000 and were supposed to pay the rest amount after they go the job, but the agents had kept their original documents and PAN/Aadhaar card as a guarantee. 
This comes days after the Central Board of Secondary Education (CBSE) Class X Mathematics and Class XII Economics question paper leaks led to widespread protests. 
Watch video:  FCI exam paper for watchman 'leaked' in MP